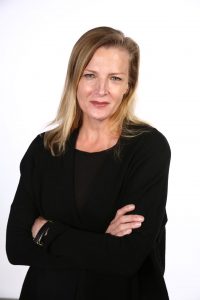 Global branding and design agency Conran Design Group has appointed Laura Bzdek as Managing Partner to open its San Francisco studio with a view to drive awareness and growth for Conran Design Group in the US.
Reporting to Thom Newton, CEO, Bzdek's role includes the development and activation of the business development and marketing plan to identify ambitious clients and opportunities. This move expands Conran's global offer and presence in the US, specifically on the West Coast. The agency already has an office in New York.
Her responsibilities include partnering with the Havas leadership team in San Francisco (and within the village) to identify opportunities to diversify and grow their existing business, as well as driving new growth by leveraging Conran's design and branding expertise and offerings.
Prior to joining Conran, Laura was Director of Business Development/Growth at experience design and digital marketing agency HUGE. She has previously worked for several of the world's top branding, design and marketing agencies including Landor, Interbrand, and BBDO West.
Laura Bzdek, Managing Partner San Francisco, Conran Design Group, says: "I thrive on establishing trust and exceeding expectations with clients and colleagues while creating, positioning and launching new innovations, making things and growing businesses. I'm thrilled that Conran have chosen me to launch the new studio in a time when I've been looking for an opportunity with tremendous growth potential in an invigorating environment."
Thom Newton, CEO, Conran Design Group, says: "We're excited for Laura to use her industry expertise, as well as extensive knowledge of the West Coast market to launch our San Francisco studio. Her passion for driving strategic new business development, including identifying growth potential within existing client partnerships made her the perfect candidate for such an important move for us."
Source: Conran Design Group