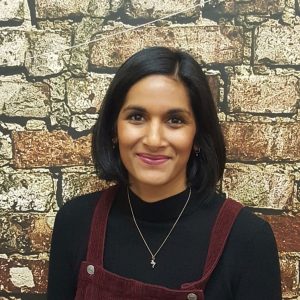 COPA90 has hired Miranda Nagalingam from Comic Relief as its new head of talent relations. Nagalingam's brief is to bring in a diverse range of high profile guests across all COPA90 channels, as well as building on the vibrant mix of in-house talent and influencers associated with the brand, including Poet and Vuj.
She will also help build COPA90's CSR strategy and manage relationships with non-profits and social good campaign.
Miranda was previously VP talent relations and management at Comic Relief USA, and before that managed the Artist Relations team at Comic Relief UK. Previous to that she was Head of press and PR at West Ham United football club.
Tom Thirlwall, CEO of COPA90 says: "Miranda brings with her exactly the kind of exciting, deep and varied experience we've been looking for. From starting in football, to her time at Comic Relief working with some of the biggest and best talent from the world of comedy, entertainment and beyond, Miranda will help to build on COPA90 talent trajectory."
At Comic Relief USA, Nagalingam worked closely with BAFTA award-winning film director Richard Curtis on the Red Nose Day campaign, helping to bring the total raised in the US to more than $100 million over four years.
Projects at Comic Relief included t-shirt campaigns with A$AP Ferg and Victoria Beckham, last year's "Love Actually" sequel, and "Game of Thrones the Musical" with Coldplay.
She also worked on partnership activations with brands including Walgreens and Mars M&Ms, as well as fundraising partners, Omaze and The Gates Foundation, and was involved with four NBC telethons featuring stars such as Julia Roberts, Ben Stiller, Ed Sheeran, Jennifer Garner, Paul Rudd and Gwyneth Paltrow.
Nagalingam says: "I am delighted to be joining COPA90 at a super exciting time for the business as we look to increase and diversify our editorial output by getting the best names in music, entertainment and sport involved with our content. To find a role that combines my background and expertise in football, talent relations and the charity sector in one like this is a truly exciting and unique opportunity."
Source: COPA90