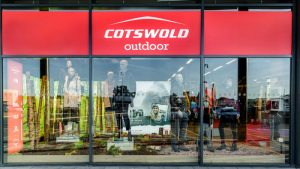 Outdoor retailer Outdoor and Cycle Concepts has appointed Arena Media, part of Havas Group Media, to handle the UK media planning and buying business for Cotswold Outdoor and Snow+Rock.
Cotswold Outdoor and Snow+Rock chose to appoint Arena Media to the account following a competitive pitch.
Arena Media will work with the two brands to help drive growth in a challenging and competitive retail environment, developing a media planning and buying strategy which aims to engage with anyone who wants to get out and about, from families to older singles. The first activity to launch as part of the partnership will go live around April 2019.
The appointment is the latest in a series of wins for Havas Group Media, which has also picked up new clients including Open University (a Havas Group win which encompassed media, creative and CRM), Playmobil, De Beers and MORE TH>N in the last year.
Paul McDermott, Marketing and Omnichannel Director, Outdoor and Cycle Concepts, said: "We were impressed by Arena's audience-led approach, and their insights into the competitive retail sector. Their team and culture are also a great fit with ours. We're very much looking forward to working with them to strengthen our position in the marketplace."
Stephanie Marks, Managing Director, Havas Group Media, added: "We're thrilled to be working with Cotswold Outdoor and Snow+Rock. Our partnership with them offers a great opportunity to deliver change and growth as they embark on a refreshed brand journey."
Source: Havas Group Media