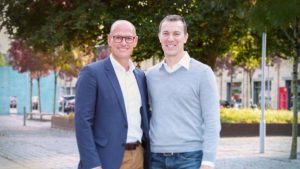 Dentsu Aegis Network announced that it has signed a definitive agreement to acquire Namics AG, a leading full-service digital agency in Switzerland and Germany. Following the acquisition, which is subject to approval from the German competition authority, the company will become 'Namics – A Merkle Company'.
Namics' digital experience, creative and service design expertise complements Merkle's already significant customer experience (CX) and marketing technology practice in the region. An important step in Merkle's strategy to increase its global footprint, it provides further scale and depth to Merkle's people-based marketing capabilities, in particular in the areas of business transformation strategy, digital consulting and technology implementation across Adobe Experience Cloud, Sitecore, Salesforce and SAP and other leading technology partners.
All Namics' 550 digital specialists based in Frankfurt, Hamburg, Munich, St. Gallen, Zurich and Belgrade will join Merkle, bringing its EMEA regional employee numbers to over 2000. Founded in 1995, Namics provides strategic consulting, concept development and creative, as well as technical implementation, with a strong focus on user experience. Its clients include ABB, Credit Suisse, Migros, Swiss Life, UBS, and Victorinox in Switzerland and ADAC, Boehringer Ingelheim, Kaufland, Kuka and smart in Germany.
Giulio Malegori, CEO, Dentsu Aegis EMEA, said: "I am delighted to welcome Namics into the Dentsu Aegis Network. This acquisition brings scale to our existing presence in the German and Swiss markets in EMEA. Their services complement Merkle's unique capabilities, creating a compelling offer that will help clients transform their brands in the digital economy."
Michael Komasinski, president, Merkle EMEA, said: "This acquisition provides important scale to our business in EMEA, adding new markets and an established service offering that fits perfectly with our existing marketing technology and CX practice. With an enviable client base and a shared vision, Namics accelerates our strategy to extend Merkle's people-based marketing capabilities across EMEA."
Bernd Schopp, CEO Namics, said: "Becoming part of Merkle and Dentsu Aegis Network is a fantastic opportunity for Namics as we have a shared vision of helping clients become winners in digital transformation. Our customer advocacy approach to delivering digital marketing, communication and commerce solutions will be further strengthened by Merkle's data, analytics and CRM capabilities. This is an incredibly compelling offer to our clients. We are excited about the opportunities this move provides."
Merkle is a leading, data-driven, technology enabled, global performance marketing agency that specialises in the delivery of unique, personalised customer experiences across platforms and devices.
Financial terms were not disclosed.
Source: Dentsu Aegis Network