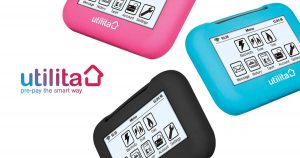 Utilita, a leading supplier of prepayment gas and electricity in the UK, has commissioned DotLabel to reinvent their internal communications tool, to enable online staff collaboration, communication and knowledge sharing.
The energy supplier focuses on the needs of the PAYG energy market and has been installing Pay As You Go smart meters for over 10 years, providing their customers with the latest smart metering technology and offering them control of their energy bills.
UX and digital agency DotLabel, experts in generating user-focused and results-driven digital experiences, will redesign Utilita's intranet to drive proactive engagement among its 1,500 employees, located across 11 sites from The Solent to Scotland, as well as the hundreds of field-based employees across the UK.
DotLabel's work will involve detailed research of staff needs and expectations to ensure that features, functionalities and online user journeys will meet the demands of Utilita's fast growing workforce. By streamlining internal communication, providing collaboration tools and providing real-time newsfeeds, the new hub will aim to drive effectiveness and efficiency throughout the company.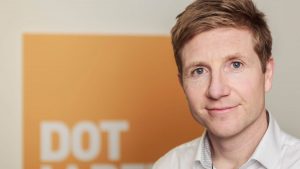 Matt Oxley, co-founder and Director of DotLabel says: "This is a very exciting project with a lot of factors to consider. Taking a user experience-driven approach, we will carry out workshops and focus groups to understand the needs of the business and the users. This UX insight will help us develop personas and scenarios, to ensure that user journeys are optimised and the social intranet will meet users' needs. I am very confident that the end result will meet and hopefully surpass Utilita's expectations."
The appointment paves the way into yet a new business sector for the award-winning agency, which was recently announced among UK's Top 10 UX and Creative Design Agencies in the Clutch Awards 2018.
Nic Rhodes, Marketing Manager of Utilita comments: "DotLabel really understood our requirements and presented us with an exciting and relevant digital solution, tailored to meet our specific needs. They have a solid track record of delivering impactful results and brought fresh ideas to the table. We are confident that the outcome of their work will support our wider business strategy."
Source: DotLabel