Energy prices are high and the cold spells are biting – saving money on energy bills is high on everyone's agenda. But Albert Einstein and his dog Chico are here to help, with some simple ideas for saving energy and tracking your energy use in AMV BBDO's new integrated campaign for smart metering communications body Smart Energy GB.
With help from his canine pal Chico, Einstein shares his high-impact, easy to action tips that will reduce energy use and save up to £340 a year – and shows how smart meters can help to track the energy you use at home.
Passionate as ever about smart meters, Einstein thinks that Chico's barking is a sign that he wants him to spread the word about his energy savings tips. We are then taken around their home to see how they are putting Einstein's advice into practice.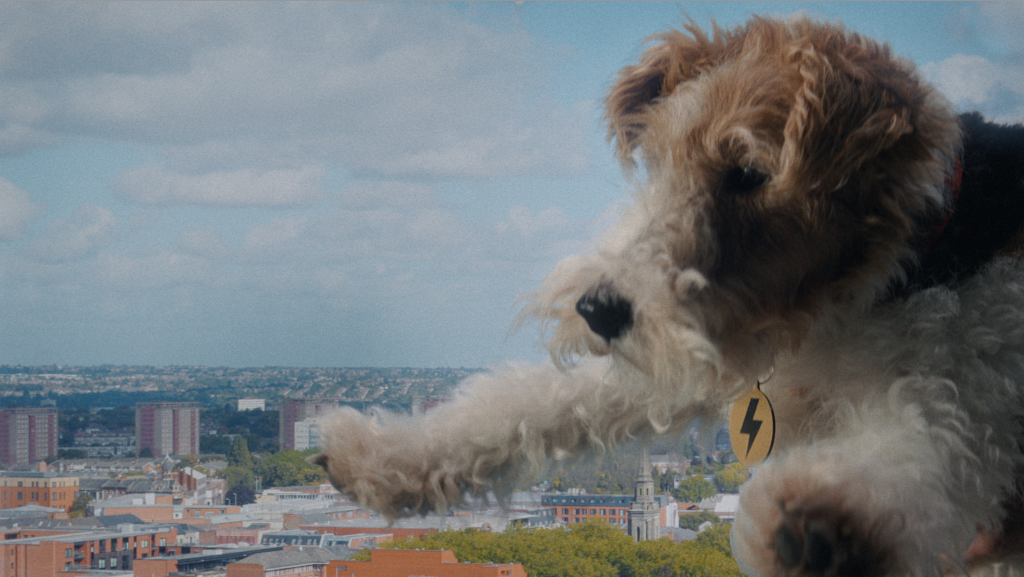 There are ten high impact energy-saving tips across the whole campaign, with a further seven tips shared on social media. In the 30'' format, Chico waits patiently with a timer around his neck to make sure that Einstein's shower lasts four minutes, saving up to £95 a year as we can see from the numbers written on the steam in his bathroom mirror. He later uses advice from the Nesta website to turn down his combi-boiler flow temperature saving up to £100 a year, and turning down the thermostat just one degree to save another £145 a year.
This latest instalment in AMV BBDO's ongoing brand platform for Smart Energy GB has moved the call to action from directing audiences to get a smart meter, to focusing on tips that show just how useful a smart meter can be in tracking your energy use over time. As the campaign evolves throughout the year, there will be an always-on social and digital approach, with messaging segmented by audience and seasonality.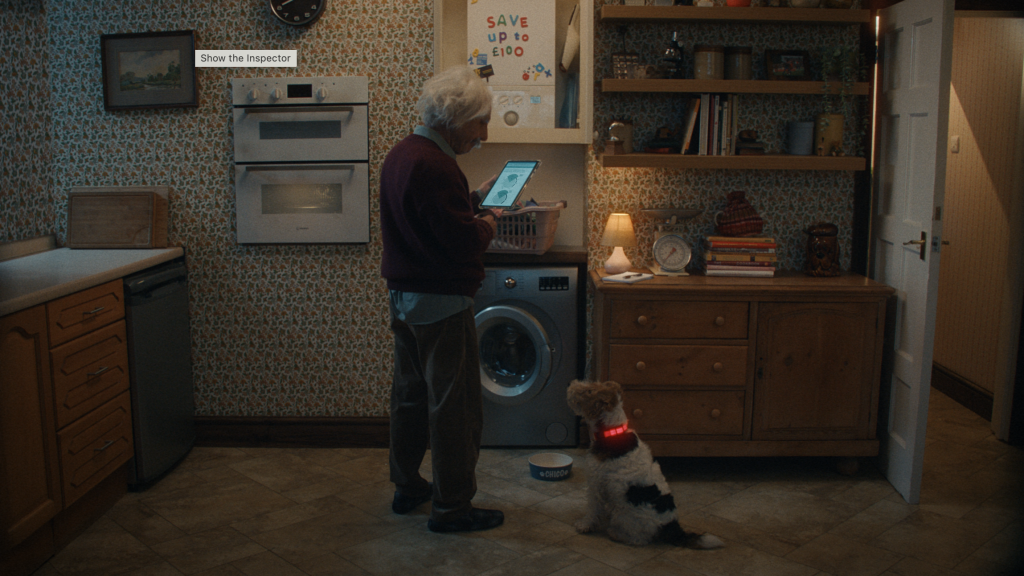 Chris Taggart, Director of Marketing at Smart Energy GB, said, "At a time when the cost of energy use remains a national conversation, we wanted to do our bit to help to raise awareness of the many simple changes that can be made around the house to save money on your energy bills. Einstein's on a mission to make sure that everyone knows how to save money, and show how you can track your energy use with a smart meter display."
Ant Eagle and Alex Duckworth, Creatives at AMV BBDO, said, "Working with Einstein is always such a joyful starting point and building on the last campaign, we couldn't wait to bring in more charming moments between Einstein and his furry friend Chico. It was fun to deliver such impactful energy saving tips via playful vignettes between him and Chico – mixing Einstein's steadfast passion for smart meters with an unintentionally heroic dog just eager to go on a walk. We hope their playful interactions really make a difference in explaining how these simple changes can help you make big savings on your energy bills."
Source: AMV BBDO