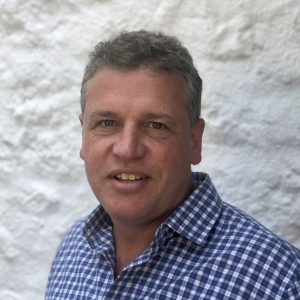 Marketing and business transformation company Engine announced the appointment of Jim Moffatt as CEO of the company's Europe and Asia Pacific operations.
Jim will join Engine on October 15 to oversee Engine's eight offices in London, Manchester, Dusseldorf, Hong Kong, Singapore, Shanghai, Sydney and Melbourne. This will be enabled by building on Engine's collaborative business model of blended teams of creative, technology and data specialists designed to solve clients' specific business needs. Jim will be based at Engine's London office and report to Engine's recently appointed Global CEO, Kasha Cacy.
Jim's experience includes leadership positions at R/GA, Nike and AKQA. He has been at R/GA for the past 10 years, most recently as EVP/Managing Director, Asia Pacific. In that role, he led the organic expansion of the business from one satellite office in Singapore with 10 employees to a regional group of more than 250 across offices in Singapore, Sydney, Melbourne, Shanghai and Tokyo.
Before his move to Asia Pacific, Jim was Managing Director of R/GA London and was instrumental in growing the office from its infancy to a staff of 250 people and $30 million in revenue in just five years.
Under his leadership, the company was named Innovation Agency of the Year for two consecutive years and had such clients on its roster as Google, Beats by Dre, Unilever, Nike, O2, Nokia, Microsoft and Getty images. Prior to R/GA, he worked for Nike as head of brand communication, where he led a number of globally awarded sports campaigns, including the World Cup and Olympics.
Engine's Global CEO Kasha Cacy said, "We are thrilled to welcome Jim to the Engine family. His entrepreneurial mindset, enthusiasm, strategic focus and expertise in growing businesses aligns perfectly with Engine's vision and with our world-class management team and talented staff. Jim joins us at an exciting time in the company, as we look to the future, serving clients looking for a new type of company to solve their business challenges and generate tangible results."
"I'm excited to be joining Engine in this diverse, multi-market role," said Moffatt. "As an independent company built specifically to be nimble and fast-moving, we are well-positioned to deliver growth for clients in a fast, changing marketplace. There is a lot of opportunity to deliver large, transformative ideas for our clients' brands and businesses."
Source: Engine