Estée Lauder have partnered with creative technology agency Rehab to become the first major beauty brand to launch a skincare experience through WhatsApp.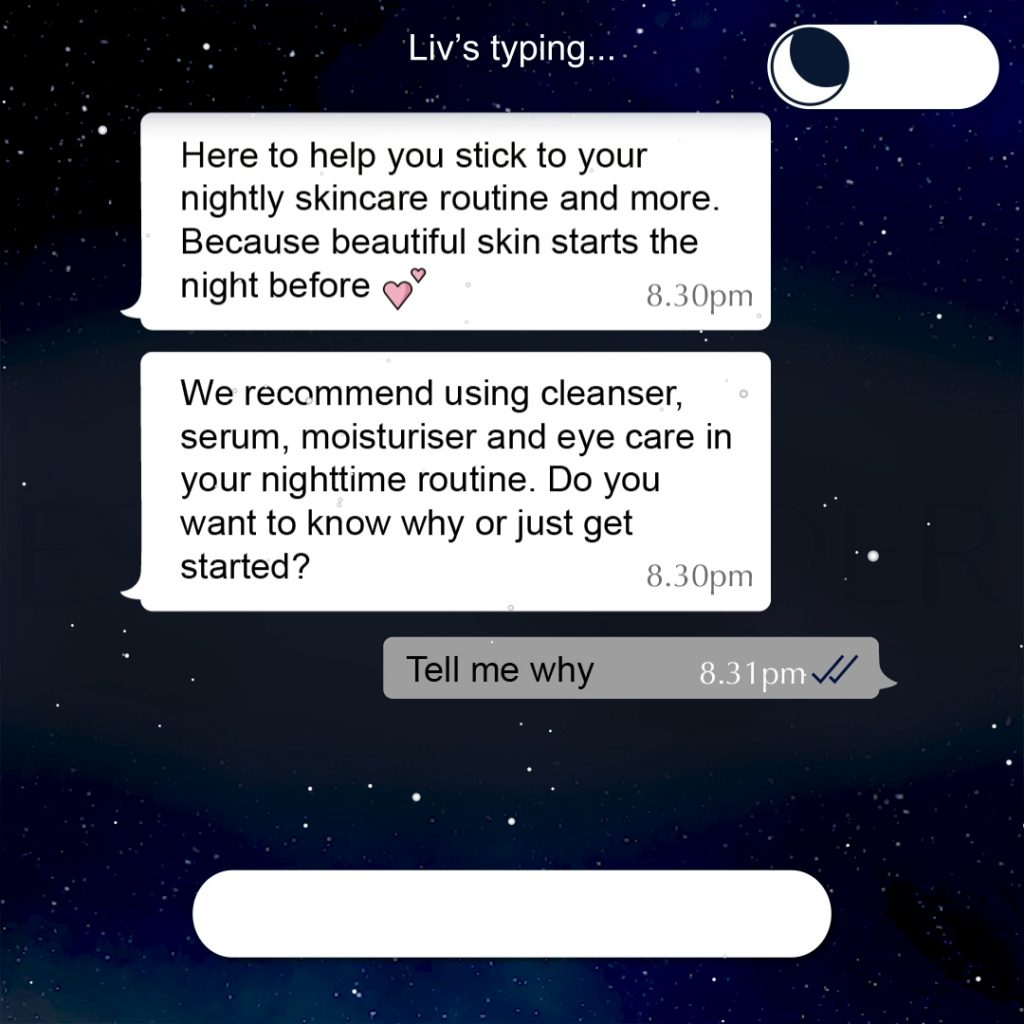 The innovative experience allows consumers to speak with 'Liv', an AI-based chatbot, that helps users build and stick to a personalised skincare regime. The launch is timely during the context of COVID-19 lockdown, with the focus of the experience being to educate and support consumers whilst over-the-counter skincare advice is no longer possible, whilst also providing an interesting digital experience. It addresses the customers' need of skincare and beauty advice, while providing a new CRM opportunity for Estée Lauder in a channel where consumers have shown to be receptive to innovative experiences.
With a potential audience of over 1.5bn through the popular messaging app, the experience allows Estée Lauder to create a 1:1 relationship with their consumers through direct conversations. Early testing of the experience by Rehab confirmed consumer research that users welcome speaking to brands via Whatsapp, as long as the brand is providing a helpful, meaningful and valuable conversation. Specific findings included:

Users enjoyed speaking to Liv in a natural place where they were already having conversations with friends and family
Users enjoyed not having to download another piece of software to engage with the brand
Users felt educated on how to specifically use Estée Lauder's products and all showed purchase intent
Users felt supported and educated by the experience
Users felt Estee Lauder had a high price point, but after learning about the products they understood the benefits more
Emmanuelle Noyer, Vice President & General Manager, Estée Lauder UK & Ireland commented: "The forward-thinking nature of this digital experience goes beyond traditional communication to provide personalised 1:2:1 beauty advice in a natural conversational way. This innovative approach will allow the Estée Lauder brand to instantly connect with consumers with value and meaning while staying true to the brands high touch identity."
Rob Bennett, CEO at Rehab commented: "The time has passed for brands to simply spam consumers by email, or bombard them with ineffective advertising. Consumers expect brands to do more, to help them achieve their goals and understand that physical product is only part of the solution. Through this experience, we are working with Estée to prove brands can drive conversion through conversation and increase customer loyalty by delivering experiences that fit into their lives not add to it."
Rehab are a london-based creative technology agency, working with brands to innovate and deliver technology-based solutions in a rapidly changing world.
To experience Liv for yourself click: http://wa.me/447480788335?text=Hey+Liv,+let's+get+started!