The International Federation for Human Rights (FIDH) has launched a hard-hitting campaign to alert the public of the violence, intimidation and human rights abuses being perpetrated in Burundi by the country's authorities.
The campaign is formed of two key parts, which were created by We Are Social France, and is designed to highlight the repression that has resulted in over 1,700 deaths and 400,000 refugees forced into exile.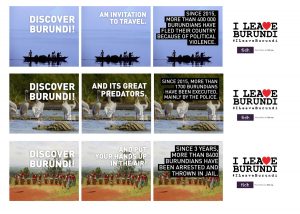 The first stage centres on a fake tourism company Twitter account and accompanying online film called #ILoveBurundi presenting Burundi as a paradise destination. The idea is to communicate exactly what the Burundi Government would want to hear by presenting a completely positive image of the country as a tourist destination.
The #ILoveBurundi film promotes the beauty of the country and the promise it has for young people was posted online and on the fake Twitter account on Friday 11th May to play along with this illusion. Political writers and influencers have also been enlisted to help promote the campaign.
The second phase of the campaign sees the launch of a follow-up film called #ILeaveBurundi, which shows the reality of the situation in the country and reveals that the narrator of the original tourism film is a refugee from Burundi – one of the over 400,000 forced to flee their homeland to escape arrest, torture and execution. This film was posted on May 15, using the hashtag #ILeaveBurundi.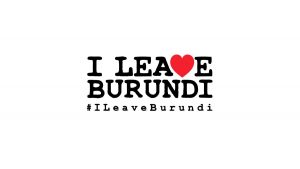 The current cycle of violence in Burundi began in April 2015 when the first popular demonstration against President Nkurunziza's announcement to run for a third term was repressed.
This was followed by a campaign by the authorities to systematically eliminate all opposition, with the result that over 1,700 people may have been killed.
Along with the over 400,000 refugees that have fled to neighbouring countries, there have been up to 486 victims of enforced disappearance, hundreds of people tortured and over 8,000 people arbitrarily detained.
Source: We Are Social