Found Studio reveals its new CGI film for FIBA – the world governing body for basketball – crafted for the opening of the 2019 FIBA Basketball World Cup in China.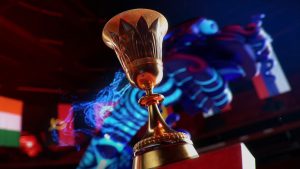 The title sequence, commissioned by DAZN Creative, is a blend of photorealistic and highly stylized motion design. The project shows the creative possibilities that motion design allows brands to explore, in contrast to the practical limits of live-action filmmaking.
DAZN Creative approached Found Studio in May. The agency sought a creative opening film that incorporated 3D work with photorealism, and in the process, honoured the heritage of the Basketball Federation and the glory of the sport.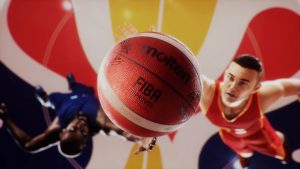 "The real challenge was to get audiences pumped in only 15 seconds, which gave us an opportunity to create something fast-paced, dynamic and exciting," says Mike Sharpe, Founder and Creative Director at Found Studio. 
To achieve this, Found Studio crafted a 3D arena to scale, and engineered the start of a tournament, with a swooping CGI dragon triggering the action. The film ramps up theatre and performance to reflect the drama of the official tagline, 'World Got Game". The International Basketball Federation's design language, colour palette, and dragon vector motif are all central to the film.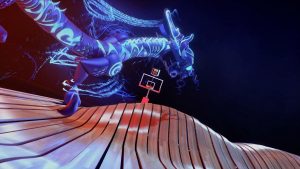 "A 3D rendered dragon positions the brand's dragon motif at the front and centre. We visualized the 'power of the basketball' that the mighty dragon has brought to the World Cup using dynamic particle effects, focussed on the dragon's swirling and wave-like movement across the stadium," says Mike.
Found Studio has crafted a 3D tournament space and used quick camera movements and rapid edits to take the viewer on a journey through an arena full of anticipation.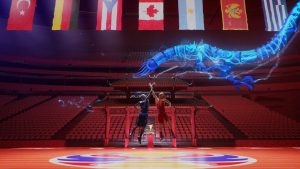 The players in the film needed to feel real to fulfil the dramatic effect of a live-action tournament, and are rendered in a photo-realistic finish, with custom designed FIBA World Cup branded kits. The entire basketball arena builds up around the two suspended players, frozen in time, and ends with the players bursting into life at the sound of the roaring crowd, signalling that the tournament has begun.
As well as the opening film, Found Studio also designed an extensive broadcast graphics package for the tournament.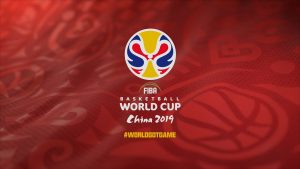 "The result is bold, fun and experimental, which is perfect for this tournament. We can't wait to share this with the world and see how it entices viewers to engage with the event. It's a unique direction that's narrative-led and stands out from the crowd of expected sports event openers," concludes Mike.
The short film can be viewed from 31st August through FIBA's channels.
Source: Found Studio