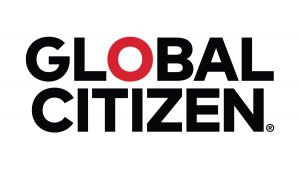 Global Citizen, the international advocacy platform committed to defeating extreme poverty by 2030, has tapped Havas Media Group as its media agency of record.
In addition to planning and buying duties, Havas Media will advise the organisation on establishing effective brand and media partnerships and will enhance those partnerships through better measurement. Havas Media will support Global Citizen as it expands its reach and engagement amongst audiences worldwide.
With Havas Media, Global Citizen has already formed relationships with a number of brand partners who have given their commitments and support to the organization. Michele Anthony, EVP at Universal Music Group, a Havas sister company within Vivendi, is a Global Citizen board member.
Through a mix of content, events, and grassroots organizing, the Global Citizen movement engages millions of people from around the world each month to take social action via global campaigns.
Speaking to the agency's expertise in using measurement and analytics for social causes, Havas Media Group CEO Peter Mears said: "Global Citizen enables people around the world to use media in meaningful ways through compelling content and engaging events. From signing petitions and tweeting to writing representatives, as well as attending events and sharing impactful content, Global Citizen helps create social change. It's the perfect partner for Havas Media as we are committed to meaningful media actions to build meaningful brands."
Stephen Brown, Vice President of Global Partnerships at Global Citizen says: "With a history in measuring and building meaningful brands, we're grateful and excited to have Havas Media Group on board to further our mission. Together, we'll create a measurement methodology for our global brand partners to illustrate the incredible impact that we have around the world."
Source: Havas Media Group