It's onwards and upwards for moustachioed singing icon, Gio Compario, as he returns for GoCompare's most ambitious advert to date.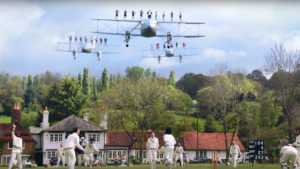 The new TVC, 'Onwards and Upwards', sees one of the most recognisable characters on British television embark on an epic journey across the nation to share GoCompare's 'independent, free, and fair' offering. Crowds wave as Gio flies overhead, passing famous landmarks such as the White Cliffs of Dover, Big Ben, Millennium Bridge and Tower Bridge, as well as quintessentially British scenes such as cricket. Even the familiar cabbie-cum-gondolier from previous adverts makes an enthusiastic appearance with his black cab.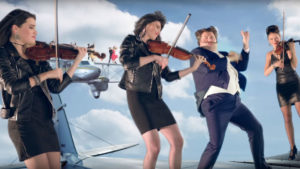 Yellow Boat Music builds on its long-standing partnership with the price comparison site for this latest large-scale campaign. Paul Cartledge and Philip Jewson, who were active from the onset of the production process through to completion, composed and arranged a bespoke piece for the spot.
Philip Jewson comments: "The team at GoCompare had a strong brief and clear direction, so we were able to run with the idea. We listened to a lot of classical British music from that era, such as Elgar and Holst, to communicate and build to the confident mood of the advert.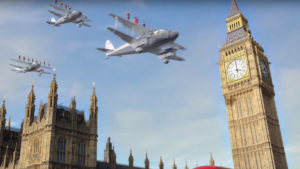 Typically, the style of the large orchestral components in this type of music contain a lot of moving parts and the string arrangements required re-writing on the spot during shooting, so it was a brilliant challenge. But, as ever, it is always a real pleasure to work with Chris and Siân Wilkins, and the creative team again."
Philip Jewson worked closely with a 73 piece Orchestra plus a Choir, to create a confident and classically British sound by reworking the signature tune into a suitably uplifting and stirring piece. Being on location allowed him to advise on the synchronisation of the music and visuals during the shoot.
Source: Yellow Boat Music