Oppo's new TVC tells the heart-warming tale of cosmic love in 'Two Little Planets'. China's leading smartphone brand teamed up with creative agency Goodzilla, production company Black & Cameron, and post production house Fin Design + Effects to create the fantastical 4" spot to promote its R11 S Plus model ahead of Chinese New Year.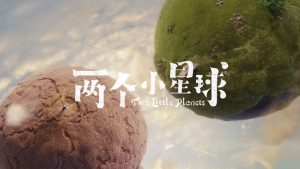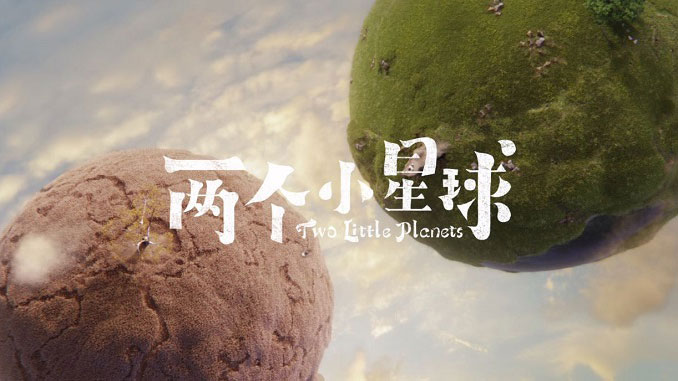 Starring popular Chinese actors Yang Mi and Zhang Binbin, 'Two Little Planets' is a love story set in a beautifully whimsical universe. Directed by Henry Scholfield, the fantastical tale revolves around a girl and a boy who live on neighbouring tiny planets. The adorable friendship blossoms into love as they grow older. Before they can reveal their true feelings, the pair are separated – leaving behind only a smartphone that holds their cherished photographic memories together: a gift to show their love. But all ends well, as the 'Two Little Planets' ends on an uplifting reunion.
Oppo's touching spot celebrates the act of gift-giving ahead of an important time in the Chinese year and continues to reinforce the brand's positioning in appealing to a younger audience. The entirety of 'Two Little Planets' was shot in studio, with heavy VFX needed to bring the fully-fledged universe to life.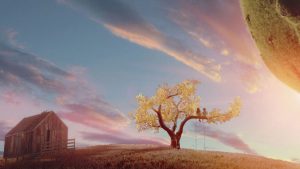 VFX Supervisor, Stuart White, comments: "Fin Design + Effects was approached by Black & Cameron and Goodzilla to collaborate on creating the advert, which was considerably technical in both post production and production. Bringing to life this touching romantic fable was a wonderful artistic and technical challenge for Fin's teams in both Shanghai and Sydney. The action plays out on two miniature planets, orbiting each other closely as the years pass and seasons change. Due to this unusual fantasy setting, Fin was involved from the earliest stages of production, using previs to establish fundamentals such as how large each planet was and which way is "up" at any given moment."
Although production undertook an impressive set build to create the 10-meter-wide slices from the tops of a snowy planet, a grassy planet and a wheat-covered planet, Fin's digital crew had to seamlessly extend each of these partial sets into complete worlds. In addition to this, Fin's team created vegetation to match the on-set dressing, insects buzzing in the air and climatic effects such as rain and snow.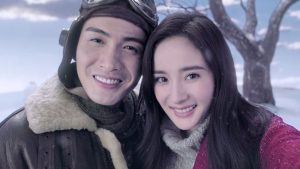 "The real challenge was in executing the sheer volume of work within the short timeframe," comments Billy Becket, Executive Producer at Fin's Shanghai office. "We had the mammoth task of delivering 103 shots (the majority of which are VFX shots) in just over a month – which is huge for a commercial. To assist this, we needed to initially come up with a pipeline and a production management scheme that could make this efficiency realised. Due to the complex technical demands of the job, collaboration between Art Director, DOP, and VFX was crucial – not to mention, the previsualisation and collaboration, pushed by Fin, was paramount."
Emma Daines, Managing Director of Fin Design + Effects, comments: "This was a supreme example of the efficiency of our pipeline. The close collaboration between the Sydney and Shanghai offices made this enormous task not only achievable but also ensured that the quality and result remained uncompromised. This project would not have been possible without the comprehensive and collaborative workflow both creatively and productively between the two offices. This was truly important for such an immense job with an incredibly tight deadline."
Source: Fin Design + Effects