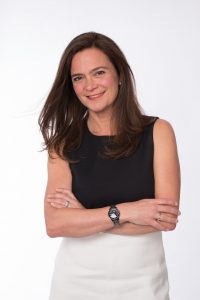 GSK Consumer Healthcare has appointed Tamara Rogers as its Region Head of Europe, Middle East and Africa. Tamara, who joins GSK from Unilever, will report to Consumer Healthcare CEO Brian McNamara and become a member of his Strategic Leadership Team. Tamara joins GSK on 8th January 2018.
Tamara succeeds Erhard Heck, who is retiring from GSK, and will be based at GSK House, London. She was previously the Executive Vice President for Unilever's North American Personal Care division where she had responsibility for a multi-billion-dollar P&L and was a member of their Global Personal Care LT.
This appointment reflects not only Tamara's impressive business results but also her proven leadership and focus on people. Tamara is committed to building high performing and diverse teams and has demonstrated successful experience of developing digital marketing campaigns that have delivered strong return on investment and have been award winning.
GSK Consumer Healthcare CEO Brian McNamara said: "I'm thrilled to welcome Tamara to GSK Consumer Healthcare. Her passion and proven track record for building powerhouse brands and delivering strong results consistently across multiple markets and categories will be tremendous assets to our business. Tamara's also got great experience in digital and e-commerce, which will be of great value to GSK and the Europe, Middle East and Africa Region, which she'll do a terrific job leading."
Tamara said: "I'm excited to be joining GSK and having the opportunity to help develop the new Europe, Middle East and Africa region in GSK's Consumer Healthcare division. GSK has a powerful and inspiring mission to help people do more, feel better and live longer.  Working with amazing teams and market leading brands, I'm looking forward to driving the business."
Source: GSK