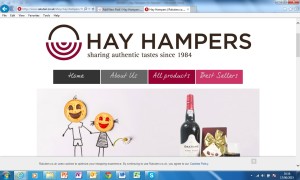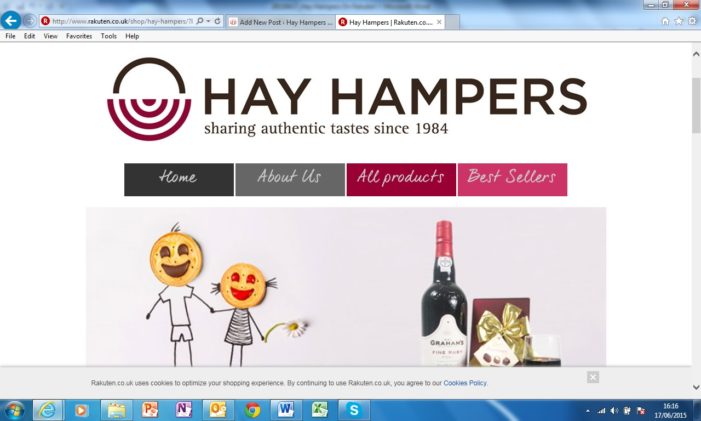 Hay Hampers have recently opened a brand new shop on Rakuten.co.uk with nearly 200 hamper gifts for sale to boost the business and create a number of additional private and corporate customers.
Hay Hampers Ltd are a family-run business with over 30 years' experience supplying luxury food and wine hampers for corporate and birthday gifts, as well as a variety of other special occasions. Trading on Amazon UK since 2010, Hay Hampers have joined Rakuten.co.uk as part of their expansion and marketplace development aiming to create new business.
Rakuten, the Japanese e-commerce company known in the UK for play.com and the streaming service Wuaki.tv, launched the new online marketplace at rakuten.co.uk at the end of last year. The site is similar to eBay and Amazon, giving independent retailers a platform to sell their physical goods in the UK.
Mike Bishop, managing director of Rakuten.co.uk commented at the time of the launch "We're very focused on getting independent, small retailers onto the site".
Rakuten also plans to enable British retailers to start selling around the world in the future. Furthermore, they said customers would eventually be able to buy products from Rakuten marketplaces worldwide.
Gabriele Da Re, managing director at Hay Hampers Ltd, said: "Rakuten.co.uk is a new, exciting and engaging place to shop. Even though Rakuten is not as big and well-known brand in the UK as it is in Japan and Asia so far, we are confident that it will become so and it will give the chance for artisan, authentic food and wine retailers like Hay Hampers to grow and sell British delicacies abroad."