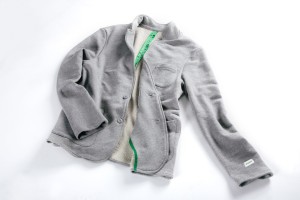 Heineken USA launched an exclusive reverse-weave sports coat in partnership with legendary retail hotspot Union Los Angeles as part of the 2015 #Heineken100 program. Designed by Union Los Angeles Founder Chris Gibbs, the unstructured blazer marks the second of this year's five collaborations created with local stores around the U.S. The one-of-a-kind product incorporates Japanese jersey with a special coated backing, and will be unveiled tonight at a VIP event at the Union LA store, where five attendees will have the opportunity to take home the one-of-a-kind item.
Now in its sixth year, the #Heineken100 program, which celebrates the brand's hyper-influential consumers with custom collaborative products, is teaming up with legendary men's fashion stores in five of its consumers' favorite U.S. cities. These include KITH in New York City, Union in Los Angeles, Alchemist in Miami, RSVP Gallery in Chicago, and Concepts in Boston. Each partner is creating a custom product that will be unveiled at a VIP launch event and seeded to 100 national influencers.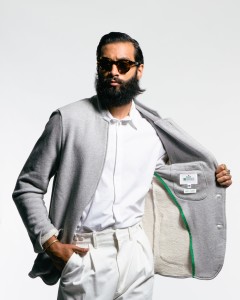 "I am thrilled to be participating in this year's expanded #Heineken100 program," said Chris Gibbs, Union's founder. "My garment incorporates this year's unifying jersey knit fabric by marrying the casual sensibilities of traditional American sportswear fleece with a more sophisticated blazer feel that is perfectly suited to the metropolitan man."
For the first time ever, in addition to custom goods, the program includes the #Heineken100 City Guide and local events in each of the five markets, for ages 21 and over. Created by the #Heineken100 retailers and HighSnobiety, the #Heineken100 City Guide highlights the favorite locales of its five culturally connected partners.
"This is our fourth year working with Chris Gibbs on the program," said Ralph Rijks, Senior Vice President, Heineken. "As former Creative Director of the #Heineken100, Chris was able to perfectly capture the aspirational essence of the program in combination with his unique style."
The first product, a custom basics set designed by legendary street-wear shop KITH NYC's founder Ronnie Fieg, dropped in August. The next collaboration will launch in October with a VIP event at RSVP Gallery in Chicago, followed by Alchemist in November. Boston's Concepts will round out this year's collection with the launch of its piece in December.