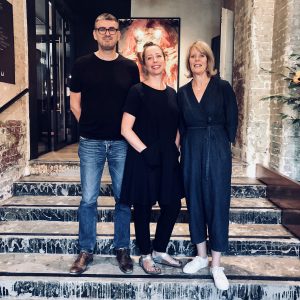 Behavioural communications agency HeyHuman is moving into new offices in Southwark, SE1 – but not just any offices: The Ministry is a collaborative workspace and private members club operated by iconic nightclub Ministry of Sound, located just a stone's throw away.
The location, which has already seen unprecedented demand, sees entrepreneurial businesses in the music, media, culture and tech industries coming together in a creative hub. HeyHuman's new open-plan office has space for 75 people, so there is already ample room for growth.
In addition, The Ministry provides a wealth of on-site services for employees and clients, ranging from the members club, meeting rooms and soundproof production suites to a 36-seat cinema and even an on-site hairdresser. It also has a 70 ft bar and 5,000 sq ft restaurant.
Neil Davidson, managing director of HeyHuman, comments: "Our work is all about creative collaboration, so the chance to work alongside other amazing creative and entrepreneurial businesses in such a breath-taking location was too good to pass up. The Ministry understands the importance of a mutual, collective workspace that helps creatives bounce ideas off each other. We're hugely excited about the new ideas that being in this site will help to generate for us and our clients. It's a brilliant new chapter for our business and will allow us to positively raise our profile!"
Source: HeyHuman