Buster + Punch, the London-born home fashion label famed for its solid metal home fittings, has created a new campaign to show how to transform a home from ordinary to extraordinary.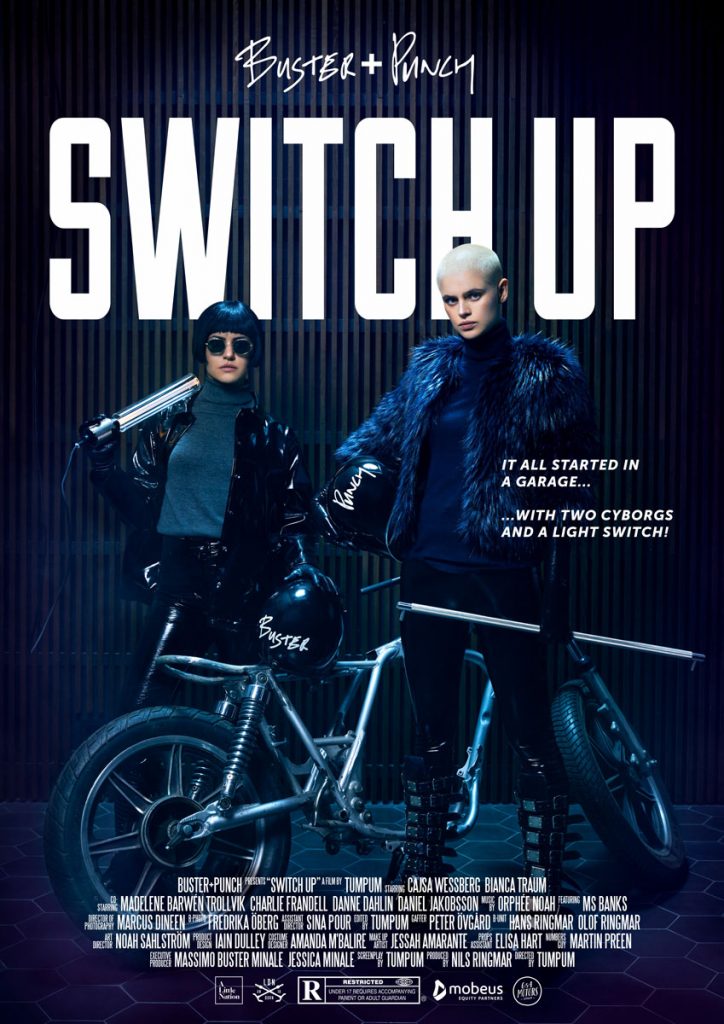 The short film, SWITCH UP, features a star-studded cast of young talent, and follows the journey of Buster and Punch; two female, motorbike riding cyborgs who have been sent from the future to eliminate boring plastic, home fittings and replace these with solid metal details that can stand the test of time (and flame throwers). The movie will be hosted on YouTube and busterandpunch.com from May 8.
As well as creating and producing the film, Buster + Punch is behind SWITCH UP's original soundtrack, which will be available to listen and download from Spotify, SoundCloud and iTunes. The lyrics were written by Massimo Buster Minale, founder of Buster + Punch, with vocals from rising UK female grime artist MS BANKS, who has a cameo in the movie. The two cyborgs, Buster and Punch, are played by supermodel Cajsa Wessberg and dance artist, Bianca Traum respectively. 
Buster + Punch has been heavily involved in London's music, fashion and arts scene. Since the brand's inception in 2012, it has collaborated with fashion designers, musicians, graffiti artists and chefs, while staying true to the brand's DNA through building custom motorbikes.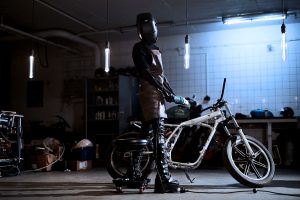 Clients include London's most notorious musicians, athletes and film stars. SWITCH UP marks the first time that the brand has fused its digital strategy with the subcultures that inspire its people to create an immersive online experience.
Massimo Buster Minale, Founder and Creative Director of Buster + Punch, said: "SWITCH UP tells our story in an unconventional and exciting way, and cements us as the 'black sheep' of interiors. We have recruited the best young talent in film, music and fashion today, to make a short film and music track that tells the story of where we come from, what we love to do and who 'Buster + Punch' really are."
Source: Buster + Punch