Humanaut and Garden of Life's in-house creative team have launched a campaign for Garden of Life's plant protein products on the notion that these shakes raise the bar over the typical category offering, which often tastes like an appealing flavor was paired with unpleasant nonedibles to make odd, terrible-sounding potions. Garden of Life is today's recognized leader and innovator in carbon-neutral-certified, whole-food, Certified USDA Organic and Non-GMO Project Verified nutrition—and it's yummy. The work launches January 16 on Roku, Meta, Amazon Prime, and YouTube.  
In the pair of 15-second spots created by Humanaut, a man and a woman envision what other plant-based protein shakes taste like through icky visuals. For him, it's chocolate cardboard, vanilla sidewalk chalk, and berry beach doormat sand. For her, it's peanut butter and baking soda, mocha drywall, and cookies and cream couch cushion crumbs. As they try their Garden of Life shakes, they're relieved to find them tasty. The ads tag with "Bringing Tasty Back."
Print, social and display assets were created by the Garden of Life team.
Garden of Life products are already synonymous with quality. Humanaut's job was to highlight the great taste of the new and updated SKUs in a space where plant-based protein isn't ordinarily associated with deliciousness. Organic Creamy Protein with Oatmilk is a new SKU, while Raw Organic Meal and Raw Organic Protein are reformulated updates.
The sole purpose of Garden of Life is to provide its consumers the tools necessary to achieve extraordinary health by offering clean, traceable, clinically studied ingredients in the most sustainable way possible. Garden of Life is uncompromising when it comes to producing products that are not only all about what goes into them but also what they keep out of them. You won't find synthetic ingredients, artificial flavors or colorings, binders or fillers in the products, and everything they make is organic. All of this adds up to the brand continuously delivering on its promise of Empowering Extraordinary Health.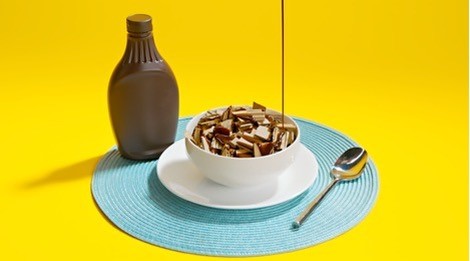 "For our Oat Milk Protein launch, we needed to clearly communicate our great taste in a way that would capture attention and drive trial. We know the product's taste and performance will do the rest," said Joe Garbarczyk,senior director, Consumer and Digital Marketing, Garden of Life.
Source: Humanaut