Following a multi-agency pitch, London-based creative agency Ignis is celebrating a new account win with De'Longhi Group UK.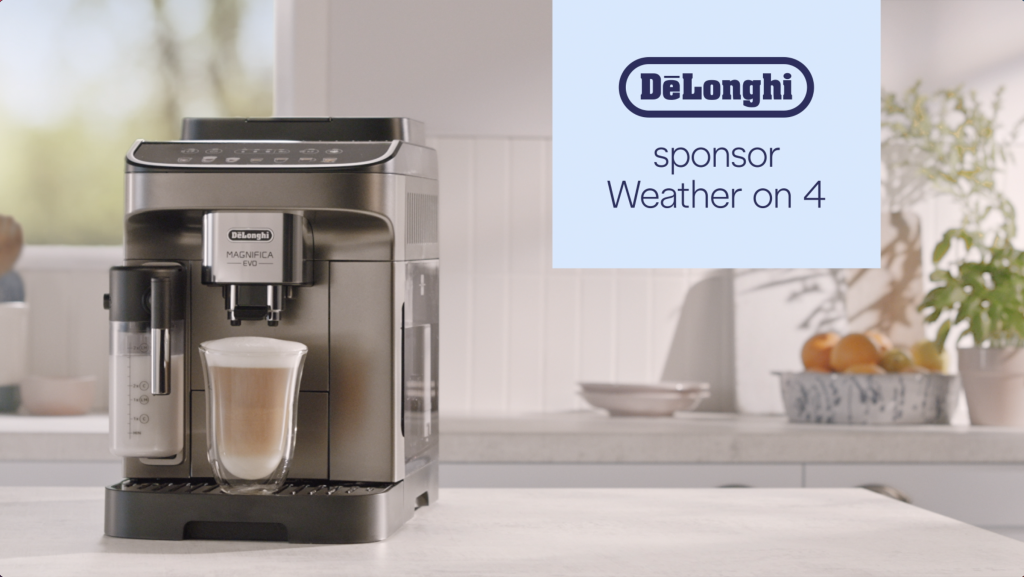 Ignis will be the lead digital creative agency in the UK, responsible for campaigns across small domestic appliance categories focusing on coffee which experienced significant growth in the last two years.
The debut campaign for the partnership launches with the De'Longhi brand and its new sponsorship of the Weather on 4 until July 2023. Aiming to grow awareness of the bean to cup coffee category and democratise great coffee from the comfort of your own home, the sponsorship idents focus on the simplicity of the one-touch bean to cup machines that allow users to create their perfect coffee whatever the weather.
Ignis Executive Creative Director, Nick Peters said: ''De'Longhi has an incredible pedigree in a range of growing categories. We're delighted to have the opportunity to help connect their array of inspirational brands to new and established audiences".
De'Longhi Group UK has a range of brands, from De'Longhi, a leading brand in domestic coffee machines, both locally and globally, through to well-known household brands Kenwood and Braun.
"We are delighted to appoint Ignis as our digital creative agency. Their passion and creativity for our brands, together with the team's incredible chemistry is exactly what we were looking for in a partner at this pivotal stage of our partnership with Channel 4", says Hannah Dabin, UK Marketing Category Manager at De'Longhi Group UK.
Source: Ignis