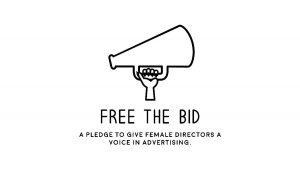 INNOCEAN Worldwide announced that it is pledging with "Free The Bid," as part of a greater agency initiative to promote diversity among the creative team, deliver a more inclusive agency narrative, and fight gender bias across the industry.
The agency greatly admires Free The Bid's commitment to a growing and maintaining a broad network of professional opportunities and director-specific efforts that meet a need which is felt industry-wide.
INNOCEAN is particularly excited to provide support for Free The Bid's technology-focused initiatives, which advocate for women who are making significant, innovative strides in the AR and VR spaces.
"Having offered specific guidance to Free The Bid around their Innovation initiatives over the last year, I am thrilled to continue that support with INNOCEAN's pledge." Mordecai, Director, Experience Innovation.
The INNOCEAN team said it is thrilled to join the community of agencies who have committed to pledging with Free The Bid, and proudly do so with the unanimous support of the agency's leadership.
"Taking this pledge is our opportunity to expose more diversity in our storytelling and show our commitment to appreciating all creative talent regardless of gender," says Nicolette Spencer, VP of Content Production. "As as agency, it's an important and crucial next step for to us to follow in the footsteps of the commendable agencies who have pledged to Free The Bid since its inception in September 2016, and become part of the movement to recognise the necessity of the female creative across the industry."
"Free The Bid is proud to welcome INNOCEAN Worldwide America to our family of pledged agencies," says Emma Reeves, Executive Director, Free The Bid. "With this pledge, we are excited for the chance to expand opportunities for women directors in the auto industry, a sector that historically has posed challenges for women looking to make their mark."
Source: INNOCEAN Worldwide