Emmy award-winning independent creative collective JohnXHannes New York won a Cannes Lions Grand Prix and a Silver in Health and Wellness with Montefiore Health System's "Corazón – Give Your Heart," an integrated campaign that brings awareness to the pressing need for organ donors and uses interactive technology to make organ donation easier.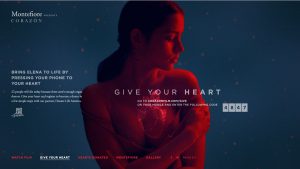 "Corazón – Give Your Heart," also nominated for the Titanium Lion, is centered around Corazón, a powerful, emotional and gorgeously rendered feature film based on a real-life doctor-patient story that premiered at the Tribeca Film Festival as a finalist for the Tribeca X Award. Developed by JohnXHannes NY in partnership with Serial Pictures, directed by John Hillcoat and written by Kelley Sane, the 48-minute film is a story about Elena Ramirez (Ana de Armas of Blade Runner 2049) and her failing heart. With nothing left to lose and a family that needs her to live, she leaves Santo Domingo and follows Dr. Garcia of Montefiore (Academy Award Nominee Demián Bichir) on a near-impossible journey to New York.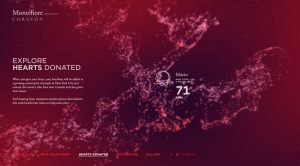 "The work raises the profile of our category and pushes the level of creativity in health and wellness," said Cannes Lions Health and Wellness Jury President, R. John Fidelino. "This was a beautifully integrated campaign…a wonderful example of how creativity can advance a brand's reputation while raising awareness of an important health issue."
"Importantly, Corazón was always entertainment first," said Hannes Ciatti, co-founder and executive director of JohnXHannes NY. "But by telling one woman's true story, we were also able to seamlessly show the audience what Montefiore stands for. Corazón​ asks viewers to not only care, but also use the simple tool we provide to become part of a real solution, to become an organ donor. ​Corazón​ isn't just a film. It's a complete effort, created to make a difference."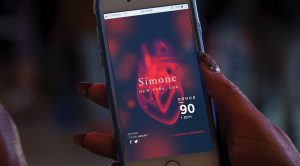 "Give Your Heart" is both the tagline and a call to action, as twenty-two people die every day in the U.S. because there aren't enough organ donations.
During the film's premiere, audiences leaving the theaters were prompted to experience the digital activation by pressing their phones to their hearts. The phone's accelerometer detects a heartbeat which brought Ana de Armas to life in onsite digital movie posters and a Times Square Billboard. The digital action concludes by encouraging users to register as an organ donor with Donate Life America, a simple step that takes only 15 seconds as part of National Donate Life Month in April.
"It was an ambitious project but thanks to a brave and trusting client in Loreen Babcock, we created a great partnership of Montefiore, our team, and the talented director John Hillcoat," said John McKelvey, co-founder and executive creative director at JohnXHannes NY.
Corazón is yet another example of JohnXHannes NY's approach to briefs, at the intersection of entertainment and advertising. The creative collective has been awarded the highest industry accolades for both creativity and effectiveness.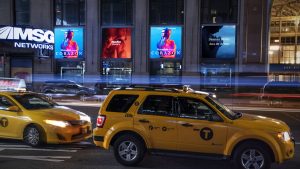 In addition to an Emmy in 2017 for its Super Bowl campaign for Squarespace featuring John Malkovich, this is the second Cannes Lions Grand Prix for co-founders McKelvey and Hannes, who have also won multiple Best of Show at The One Show, D&AD Pencils, Gold Effies, Webbys. Their work was also honored by United Nations Women for the positive empowerment of women.
Source: JohnXHannes New York