Just So and the Guardian create a fresh approach to cookery demonstrations. The new pilot video, launched on theguardian.com, features acclaimed chef Yotam Ottolenghi and his head chef from Nopi, Ramael Scully, as they attempt to create an entirely new dish in front of the camera.
Filmed in Ottolenghi's test kitchen in Camden, this fresh approach to cookery demonstrations sees the renowned chefs attempt to cook-up a new dessert. The innovative format aims to demonstrate how chefs work together to test flavour combinations and brings to the fore the creative process behind devising new recipes.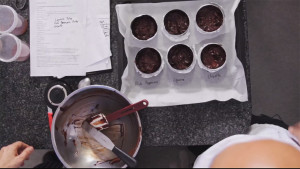 Juliet Riddell, mulitmedia editor at the Guardian, said: "It was fantastic to work with Just So, along with Ottolenghi and Scully on this exciting new format."
Richard Ascott, the managing director of Just So, said: "Real cooking, even at the highest level is about innovation, success and failure. We wanted to explore a real relationship and capture a sense of jeopardy almost. Working with Yotam was a pleasure. He is a very exciting chef because like Just So, doing things differently is in his DNA."
The film was created by Jono Stevens and Jonny Madderson and directed by Ikenna Mokwe.