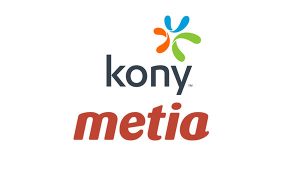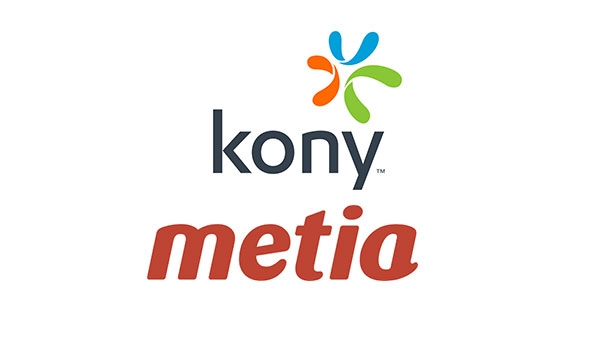 Kony, Inc., provider of the leading digital banking platform and associated suite of banking applications, has chosen Metia Group – a global marketing agency with expertise serving both tech and fintech brands – as Agency of Record for the international launch of its flagship digital banking solution.
Kony selected Metia to provide brand, audience and market insights, and to develop an integrated digital marketing strategy to engage Kony's key audiences. Metia's role covers creative for the new brand, audience and market analysis, stakeholder and customer research, customer journey mapping, content and social media strategy, demand generation, Account Based Marketing, and support for key launch events.
Kony and Metia have also jointly developed a strategic Marketing as a Service offering – called Ready to Launch (R2L) – designed to help Kony's customers successfully launch and grow new digital banking solutions. As a trusted digital partner, Kony's technology provides the launchpad to help banks and credit unions master digital, R2L will enable them to sustain and grow their new digital channels.
Carlos Carvajal, Chief Marketing Officer. Kony Inc, comments: "Kony works with leading global brands in the banking and credit union space to help accelerate their digital success. We are excited to partner with Metia to showcase the value of Kony's next-generation digital banking solutions. Metia's deep experience in the financial services industry, and their 30-year history of successful partnerships with global B2B technology and financial services brands made them stand out. The team has a great track record in successfully providing audience insight, brand building, and customer engagement within this sector."
"It is a great endorsement to be chosen to support Kony in accelerating their growth at this key moment for the banking industry," said Amber Whiteman, Metia Group's VP North America. "We are well advanced in developing an integrated branding solution that will work for Kony both today, and into the future."
"Metia has served major banking brands and financial technology vendors for some thirty years," said Andrew Martin, Chief Executive Officer, Metia Group. "Today we are applying these same marketing techniques and methods to help a new wave of technology platforms and disruptive financial and fintech brands build a position in the marketplace."
Source: Metia Group