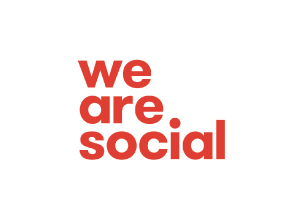 Global socially-led creative agency We Are Social has been appointed by Kraft Heinz Continental Europe as its social media agency of record for Heinz in the region. 
The agency, which has six offices in Europe and 15 globally, will kick off the relationship with Kraft Heinz by delivering a strategic and creative digital approach to promote Heinz sauces in Continental Europe in the lead up to the summer 'grilling season'.
Led by We Are Social's team in Germany with support from its offices in Spain, France and Italy, the campaign will see social-first content for Heinz's Ketchup, BBQ and Mayonnaise sauces delivered across Europe.
We Are Social's ongoing remit will be to support Heinz's long-term strategic direction, delivering social-first pan-European social media activations for the brand. It will join media agency Carat on the company's agency roster.
Gustavo Frisina, Head of Marketing for Continental Europe, Sauces International Brands at Kraft Heinz commented: "In a fast-paced and constantly evolving social media ecosystem, we believe that we've found an agency partner who can deliver best in class work globally, but with local relevance and nuance. What stood out for us was We Are Social's ability to understand our audience and how they behave online, allowing us to participate in culture in a strategic, relevant and effective way. We Are Social is ideally placed to deliver real, long-term results for Kraft Heinz and its strategic vision aligns perfectly with ours."
Roberto Collazos Garcia, managing director, Germany, at We Are Social commented: "Kraft Heinz is home to some of the world's best-loved brands, household staples that people use day in, day out the world over. This makes for an exciting client, and we know they are ambitious on social too. From the outset, we were entirely aligned to Kraft Heinz's aims and ambitions and we look forward to working together to take its social strategy in Europe to the next level."
Source: We Are Social