To relaunch Playboy Fragrances, worldwide global beauty company COTY and Leo Burnett France brought back the brand's core values, reinvigorating them and adapting them to a whole new generation with a tagline that only Playboy fragrances could truly own : 'Never Stop Playing.'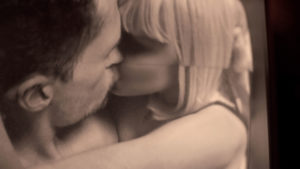 "Dreaming big no matter your age have always been a part of Playboy's philosophy," said Playboy Enterprises' chief creative officer, Cooper Hefner.
Their core audience of millennials has grown up in a world where negativity and pessimism prevail. With the launch of the new tagline and platform, the brand want to encourage them not to lose their lightheartedness, to keep their minds open, to follow their dreams, and bring their passions to life while having fun.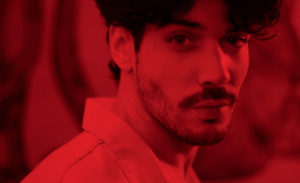 "'Never Stop Playing' establishes a Playboy fragrances world that is just as sexy as always, but that empowers today's youth by recognising and encouraging their personality and creativity. When you spray yourself with Playboy fragrances, not only do you smell amazing, it gives you the confidence you need to connect with your inner playfulness, to break boundaries and keep dreaming," revealed Leo Burnett in their release.
'Never Stop Playing' is a motto for both genders. That's why in the brand's new platform they celebrate both women and men who are not only beautiful, but powerful, creative and in control.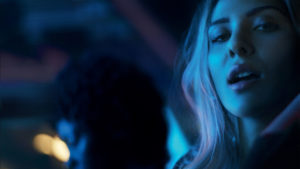 To bring 'Never Stop Playing' to life, the agency created an anthem film with Ben Briand, an award-winning director who's shot multiple campaigns across the globe and recently won the Grand Prix and Gold for Best Branded Content Film at the European Cristal Festival along with a Cannes Silver Lion for his Activia film about Ballerina Ingrid Silva.
"To work with Playboy on their Never Stop Playing fragrance campaign was a total thrill. The whole team was constantly pushing for new directions and ways to present the brand in a fresh and exciting light," stated Ben.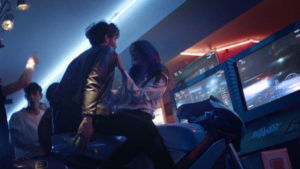 The groundbreaking visual aesthetic and the empowering tone of the voiceover turn the campaign into a 'Millennial Manifesto' that renews the codes of classic perfume advertising.
Today Playboy Fragrances not only transgress established codes, as the magazine used to, but inspires a whole generation by giving them a motto.
"Playboy Fragrances reflect our ethos that life should be looked at like an adventure, and regardless of age, one should never stop playing," said Cooper.
Source: Leo Burnett France