How do you stay still and move forward at the same time? This is the question brands wrestle with, once they reach a certain stature in the marketplace. All that energy spent building a fantastic brand – the last thing you want to do is dilute it or compromise it in any way. And yet, doing nothing is not an option for any brand that wants to retain its equity, much less build its consumer base.
An ingenious solution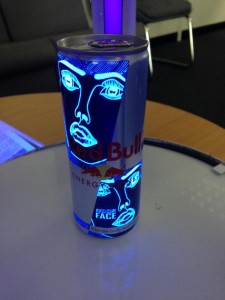 Limited editions can be a brilliant solution to this problem, when they are done right. Far from diluting a brand, a clever limited edition showcases the brand's personality and strengthens its presence. This has been done brilliantly through this summer's high octane partnership of iconic energy drinks brand Red Bull with chart topping electronic music duo Disclosure to produce a limited edition UV glow in the dark can with the Disclosure 'face' artwork. It is a true partnership inspired by the thrill of live music with just 10,000 of these UV cans available at dance venues and music festivals in the UK, providing a great opportunity to showcase the brands in a high energy environment and of course increase consumer engagement (supported by a full social media campaign of course).
When we make a new acquaintance, we need to see, and like, that person in several different guises before we know that person well enough to call them a friend. This is true of brands, too. A new product that reveals a different facet of a brand's personality brings us closer – as long as we like what we see.
Not just a revenue raiser
The vital aspect of any successful limited edition is that it captures the magic between the consumer and the brand (which is why the Red Bull Disclosure partnership is so successful). Where a lot of these special editions go wrong is that they are simply viewed as revenue raisers. Of course, nobody is against a healthy balance sheet, but a spike in sales is no good on its own. You have to keep people interested and that requires narrative. Without a narrative, there is no enhanced brand value, and after the excitement dies away, you are simply left back where you started – just with more work to do to interest the consumer next time around.
Utterly collectible
There are so many opportunities for great limited editions. Seasonality works really well; so do special events. The concept needs to be authentic, and true to the brand – people are far too canny these days to fall for a cynical marketing ploy. If it is an FMCG product, it needs to taste good, look good – and sound good, because ideas are like salt: without them, any product will taste flat.
Get it right, though, and your brand will win a spot on the podium – that is, on consumers' shelves. We all have a collector somewhere inside us – why else do children amass dolls, marbles and rocks? – and if you get the design of your limited edition right, it can become part of people's lives. What could be a better marketing ploy than a product so great, and so well packaged, that the consumer takes it home and keeps it? And of course, your brand will be helping to save the planet, too: the best form of recycling is to love something so much you never throw it away.
Memorable Moments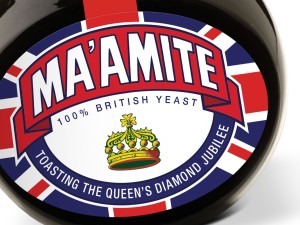 When the synergy is right, a brand can join forces with a memorable moment and create the perfect reminder. A great example is the Marmite Jubilee Edition. The brand demonstrated its lightness of touch and sense of humour with a Union Jack-branded special edition called Ma'amite and a narrative that imagined the Queen starting her special day with toast and marmite – sorry, Ma'amite. These jars became collectors' items: they sell for three times the original price – even when empty.
Don't wait for an event: create your own
Sometimes, you do not even need an event of national importance – you can create your own. For the launch of the Vaseline special edition Crème Brûlée Lip Therapy, Unilever and Selfridges created a pop-up boutique in London and Manchester Selfridges, complete with Pout Mistress instructing on perfect pouts and a photo booth that uploaded your pouty portrait straight to Facebook. With synergistic press in print, online and on blogs and social media, this self-created event became so successful that Crème Brûlée Lip Therapy was the fastest selling product in Selfridges' history, moving 2700 units on the first day of trade and 12,449 units in 3.5 weeks.
A great way to strengthen a weak brand
It is easier to develop the perfect limited edition for a strong brand, but the concept has great advantages for weaker brands too. Just think of Old Spice, a brand so tired it could probably have been renamed Old Hat. Then along came the TV campaign – The Man Your Man Could Smell Like – and suddenly, women were staring at YouTube, trying to collect the whole set of ads as memories. Variety really was the spice of life.
It is the joy of social media that something ephemeral like an advert can now become collectible. And something exciting can spread via word of mouth – always better than a commercial effort, because consumers would always rather listen to their peers than to someone who they know is trying to sell them something.
Every portfolio probably has a brand that could use some of this magic. A limited edition can be a great way to project a brand as strong and self confident – as reeking of the sweet smell of success – and by saying it convincingly, to make it true.
How do you create the limited edition concept that is right for your brand?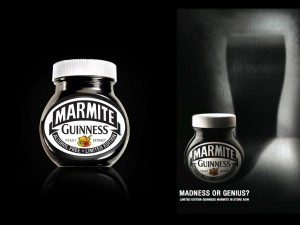 Firstly, most importantly, get out there and meet your consumer. Time spent hanging out with consumers getting to know them is time spent well. If you want to design something they will love, cherish and want to keep – something that might actually gain in value as it ages, like fine wine – you need to know who they are and what they want. The Marmite/Guinness link up, Two Dark Lords, originally around £2, is now for sale on eBay for £30. The Ma'amite pot is up there for £7 – and it is empty. Conclusion? This is a brand that has inspired real love in consumers. It's a taste sensation that has grown beyond taste to the point where loyalists want a reminder of that taste in their homes.
The price must be right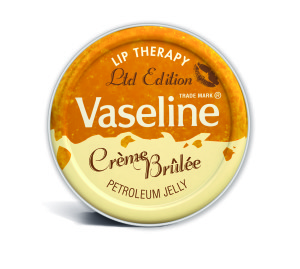 While increased profits are not the aim, it is no good bankrupting your company in search of great brand equity either. Ideally, you will reconfigure the packaging, backed up by organic marketing and point-of-sale support. When we put the first Vaseline special edition into Selfridges, the response was so great that it gave us a whole window for the next one. That kind of infusion of belief from a much-loved store is brand support you simply cannot buy. And when Selfridges customers respond enthusiastically and credit their store for giving them new products they love, then it is synergy too.
Don't be afraid of change
A brand that cannot move and morph is a brand that lacks confidence. A company needs to back these experiments, despite the pressure for sales growth: a limited edition needs to be limited. Churn out millions and you're taking the consumer for a ride by calling it a limited edition – and nobody likes a brand that treats them like they are stupid.
Done right, however, these editions are one of the most successful ways we have found yet to stoke love for a brand while conveying its personality – and its bravery. So put your thinking cap on, and find a form that suits your brand – and the consumers ready to love that brand for its newfound creativity.
Article By Alastair Whiteley, Executive Creative Director, Hornall Anderson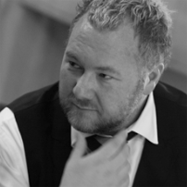 About Alastair:
Alastair Whiteley is one of the industry's most passionate and respected creatives. From a standing start, Alastair has been on a journey that finds him being a well-respected consultant to Unilever, Pernod Ricard, L'Oreal, AB World Foods, Diageo, Virgin Atlantic, Lloyds TSB, Argos, Asda Walmart, Ben and Jerry's and many smaller companies. His problem-solving abilities are first class and his personal commitment to projects is second to none. Alastair has worked on some of the most exciting design projects in the UK, Europe and beyond.