After two challenging years for the travel industry, Mandarin Oriental Hotel Group is building confidence in the future of luxury travel by investing in high-impact airport advertising for the first time in the Group's history.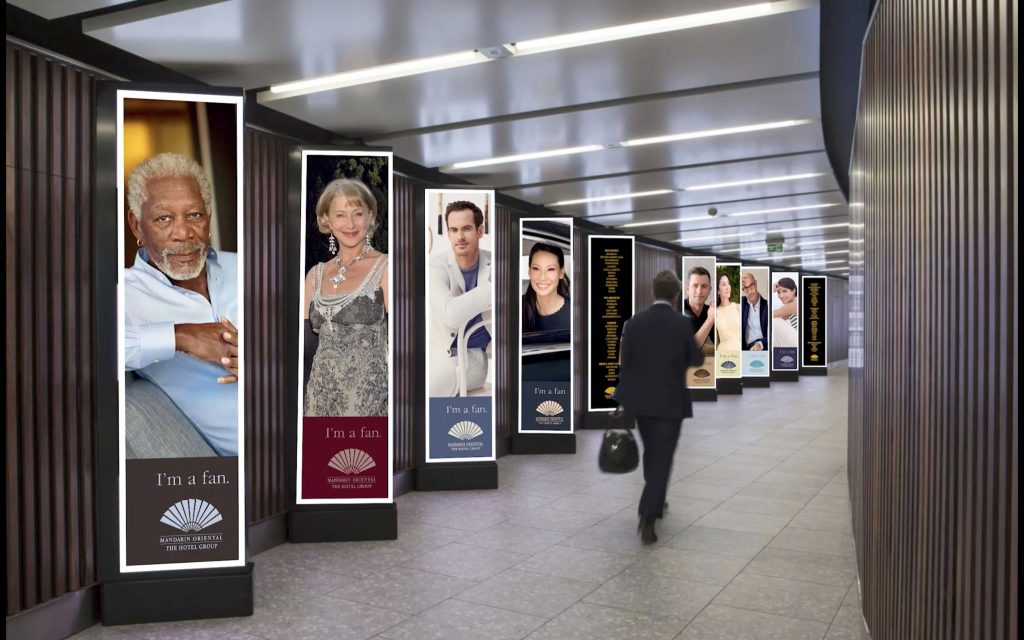 The award-winning 'I'm a Fan' campaign will be visible in high-impact travel hubs such as Dubai International Airport and London Heathrow, targeting premium class passengers. The campaign features 16 of the Group's celebrity Fans including Morgan Freeman, Lucy Liu, Andy Murray and Helen Mirren. Alongside the longstanding "I'm a fan" message are posters listing the 36 locations across the world where the brand currently operates.
The creative was developed by LONDON Advertising with media planning by Spark Foundry, the agencies responsible for the Fan campaign's long-term success. This is the first advertising activity undertaken since the appointment of Andrea Newman, Vice President Brand, Mandarin Oriental.
Andrea Newman commented "we are delighted to be supporting the reactivation of travel in this new space. The continued success of our campaign is due to the extraordinary support of our Fans across the globe, each of whom is a leader in their respective field and who regularly stays with us".
Michael Moszynski, CEO LONDON Advertising said "Few brands could pull off a campaign like this with such an array for global talent. At LONDON Advertising we believe that for advertising to be effective it needs to be simple, standout and for people to remember the name of the brand. This campaign exemplifies our approach and is why, according to Ipsos Mori, the campaign delivers the highest ad recall they have ever recorded for any brand."
Source: LONDON Advertising