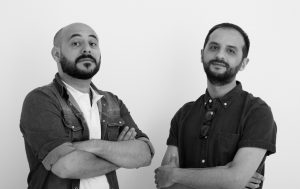 Luca Iannucci and Pasquale Frezza are the new creative directors of Serviceplan Italia, who have come on board to enrich the creative department of the House of Communication in Milan, Italy.
"We are proud to have joined Serviceplan Group, the largest independent agency group in Europe. We will do our best to lend our creative expertise to help make the Serviceplan House of Communication one of the best creative networks in the world," commented Ianucci and Frezza.
Serviceplan Italia is an integrated full-service agency in Milan. After Munich, Hamburg, Berlin and Vienna, Milan is the 5th metropolis in which Serviceplan has launched its successful and unique House of Communication integrated model. Over time Serviceplan Italia has seen an important strengthening of its creative dimension, with the arrival in 2016 of Oliver Palmer as Executive Creative Director, and today with the hire of the new creative couple, Iannucci and Frezza, with the goal of bringing more proactiveness and integration to customers.
Giovanni Ghelardi, CEO of Serviceplan Italia Group, said: "Founded in 2012, The House of Communication in Italy, around which today operate eight agencies with different specialities and about 140 professionals from the world of communication, continues to grow: The arrival of Luca and Pasquale introduces even more innovation and creativity into our integrated vision of brand communication."
Oliver Palmer, Serviceplan Italia Executive Creative Director added: "I'm very happy. A new couple at the top for our creative team, composed by brilliant people, with super heads and hearts: I am very excited to think about all the important projects that we will do together."
Luca Iannucci has worked at agencies including; AUGE, Leagas Deleney and DLVBBDO, and Pasquale Frezza joins from DLVBBDO and Brand Portal.
They Iannucci and Frezza have worked with clients such as including; Yamaha Europa, Huawei, PepsiCo, Bayer, Sisal Lottery, Freddy, Ubi Banca, Mediobanca, Linear Insurance, Mars, Parisian Gentleman, Alzheimer Portugal, with whom they won many national and international awards such as New York Festival, ADCI, Clio and Epica.
Source: Serviceplan Group