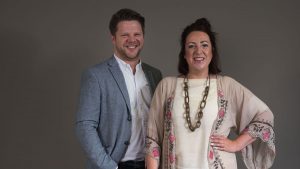 Leading PR and content business, The Lucre Group, has announced that it's further strengthening its position in the market with new appointments and promotions across its Leeds and London offices.
Grace Wood has joined the agency as a senior account director, bringing over thirteen years' experience of driving award winning, content lead campaigns. A passion for consumer purchase behaviour has seen Wood previously work with the likes of John Lewis, Body Shop, Sellotape, Victoria Gate and Amnesty International. Wood will be applying her extensive PR and digital expertise to overseeing the ongoing success of retained clients including Jet2.com, Debenhams and Superbreak, amongst others.
Further strengthening the team is the appointment of account director, Ryan Lewis, who will work across both the PR and content divisions of the agency. Lewis brings extensive expertise in film production spanning the entire process from scripting through to filming, editing and seeding. His knowledge will support the ongoing expansion of the firm's content division, RICH which has grown exponentially in the last twelve months. Lewis also brings vast experience in corporate responsibility (CR) and sustainability communications having worked with CR leaders such as Unilever, L'Oreal, Coca-Cola and BMW.
In addition to the two new directors, the firm has taken on an additional three account managers and three account executives across its Leeds and London offices. That, combined with the agency's commitment to the internal development of its existing team, has also seen a flurry of promotions in recent months to effectively service both growing clients and new business.
Janine Clark, has assumed the role of "Director of Culture and Reputation" to help steer the strength of both the Lucre brand and its people. Rebecca Mann returns from maternity in the role of Director of RICH to spearhead and drive forward the Group's flourishing content business.
Sophie Spyropoulos, Lucre co-owner and Director said: "A couple of years back we re aligned our business to focus on four key sectors, with two areas of expertise; a PR division that harnesses the power of google as well a traditional media relations and a content division that creates and seeds exceptional content, including video. We're building a team of talented people to deliver those creative services across both our London and Leeds' offices."
Source:Â The Lucre Group