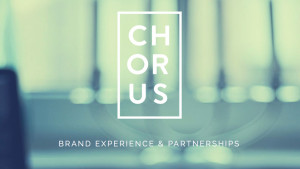 Maxus launched Chorus, an evolution of Maxus Partnerships, to define and differentiate its core offer of branded content, collaboration and live experiences.
Chorus is starting 2016 with tranche of consumer targeted partnerships including: Red Bull, Endemol beyond, BFI and MTV. There will also be an exciting B2B initiative with the Institute of Directors.
Chorus is founded on three core pillars: branded content, collaborations and live experience, to meet the growing demand for content solutions that translate to real business results for clients.
As a specialist division with access to broad media expertise, rather than a silo-ed content provider Chorus offers clients the right solutions for their needs based on extensive audience insight, backed up by effective distribution and amplification. This is further enhanced by Maxus' ongoing significant investment in technology.
Laura Wade, head of Chorus, said: "Chorus has been created to meet our clients' evolving and future needs. Modern partnerships have many facets from content production, licensing, content distribution which is a different service to the standard media agency offer, requiring distinct skills sets and a different approach to campaign execution."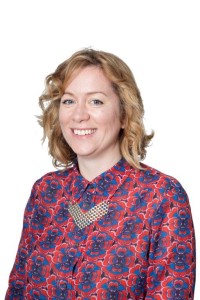 "At Chorus, we make the process more efficient and effective for clients by offering them content solutions that are fit-for-purpose. We always ask 'what's the specific role for content for this audience and what is the best way to distribute?' This is supported by best-in-class audience insight and media planning expertise. We're looking forward to helping brands hungry for new ways to reach their audiences," added Laura.
Nick Baughan, Maxus UK, CEO adds "Today's consumer is hyper-social and hyper-connected, expecting and demanding a more joined up online experience. Content is clearly critical in this landscape, but it cannot operate in its own silo. Brands increasingly want to understand a content plan in the context of their overall marketing strategy. Maxus is proud to introduce Chorus to meet this growing demand and leverage it with our media insight."
"Laura has done a fantastic job of building Maxus Partnerships, securing a fantastic team of specialists capable of creating best-in-class work. For Chorus to kick off with such major projects is a really exciting prospect."
Chorus is based at Maxus' London offices and is currently made up of 11 individuals with a range of experience across skills across live experiences, branded content, collaborations, social media content and project management. Key account leads include account directors Abby Stanworth and Joe Williams and experiential account director Olivia Magnusson Murray.