Following a period of significant growth, M&C Saatchi has boosted its creative leadership with the promotion of Tom Kennedy to a newly created Creative Director position.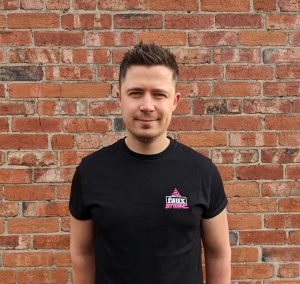 Kennedy is stepping up to Creative Director from his current role as Senior Art Director. He joined M&C Saatchi Group in December 2018, originally working at customer agency LIDA, which merged with M&C Saatchi in January 2020. He has since led a number of multi award-winning campaigns including Invesco "Times Change" and Christie's "Own the Controversy".
He has previously held roles at agencies including RAPP, Saatchi Masius and J. Walter Thompson.
In his new position, Kennedy will oversee creative for clients such as NHS and LNER. He will continue to report to Ben Golik, Chief Creative Officer at M&C Saatchi.
Ben Golik, Chief Creative Officer, M&C Saatchi, said: "After an exciting period of growth during which we've taken on work from both new and existing clients, it's fantastic to be creating this new role, and to recognise an outstanding talent. 
"Tom has produced some of our best and most awarded campaigns over the last two-and-a-half years, so this promotion is much deserved."
Tom Kennedy, new Creative Director, M&C Saatchi, added: "It's a real honour to step up to the role of Creative Director at M&C Saatchi. Since joining the group in 2018, the focus has been on making work that shows and earns respect for everyone involved, and that's still the aim.
"We've got a great team, and an enviable client list. Going forward, I'm hoping we can keep maximising our opportunities, and keep finding new ways to work with the amazing and diverse talent we have on our doorstep (and beyond)."
Source: M&C Saatchi