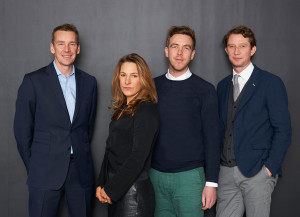 Five of the management team at M&C Saatchi have announced they are buying a 30% equity stake of the UK ad agency for an undisclosed sum, following agreement with the M&C Saatchi Worldwide board and the plc board.
The five directors are: Chairman Tim Duffy, CEO Tom Bazeley, Chief Creative Officer Justin Tindall, Chief Strategy Officer Gaby Bell and Managing Director Tom Firth.
This investment follows the appointment of Justin Tindall as Chief Creative Officer, and the deal reflects the entrepreneurial spirit which is at the heart of the M&C Saatchi brand.
The M&C Saatchi network is a federation of entrepreneurs who share in the ownership of the agencies they run. Financially structuring the London office in this way brings the UK into line with the rest of the network. M&C Saatchi experience and results show that this model correlates with business performance and a more entrepreneurial culture.
Tim Duffy, Chairman at M&C Saatchi UK Group, said: "In 2015 we won 17 new clients and lost three, increasing our revenue by 5.2% on 2014. We know that when the management team takes ownership the agency's performance improves. With the huge personal dedication of our team, who are imbued with a new energy as a result of this deal, I am confident that 2016 will be even more successful and am excited at what the future holds."
Moray MacLennan, Worldwide CEO at M&C Saatchi, said: "The basis for M&C Saatchi's success worldwide has been simple and consistent: the right people, fully motivated, with the freedom to operate that only ownership can bring. This is now in place in London."