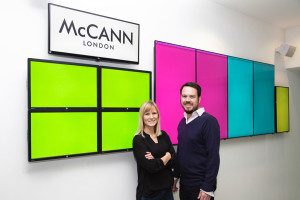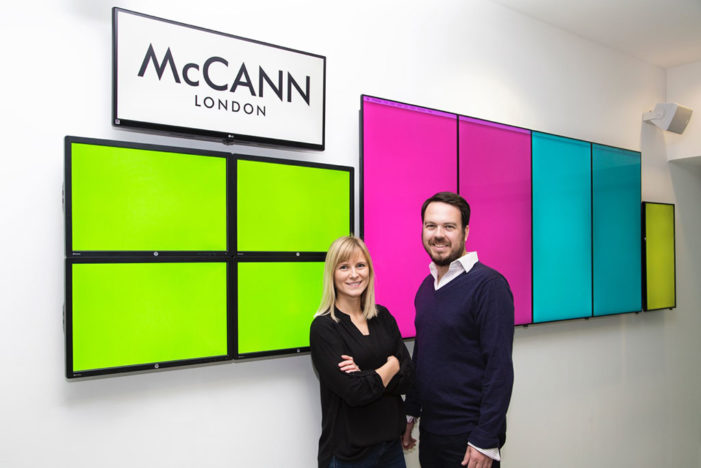 McCann London has bolstered McCann LIVE, its digital and social offering, by hiring Irina Kondrashova as Strategy Director and the BBC's Chris Hamilton in the new role of Editorial Director.
Irina Kondrashova leads McCann LIVE's integrated strategic services and is part of the planning team working across L'Oreal Paris, Microsoft and Zurich. Previously, Irina was with the digital marketing agency 360i in New York and London, where she developed strategies for Clinique, Fanta, Fisher-Price and Oreo.
As McCann LIVE's Editorial Director Chris Hamilton will lead the agency's data-powered, agile storytelling services across the McCann portfolio of brands. Chris joins McCann after 14 years with the BBC, where his most recent position was Head of Social Media for BBC News.
Michael Darragh, Managing Director of McCann LIVE, commented: "Irina and Chris will help us on our mission to build brands by creating meaningful digital experiences – delivered at the right time and place – for connected people. Their combined experience was tailor-made in allowing us to deliver on integrated briefs and prepare to expand McCann LIVE's global digital services."
Irina Kondrashova said: "At McCann, I'll get to champion digital at the genesis of global brand planning – this vision for digital marketing services is what attracted me to the role."
Chris Hamilton said: "With a fresh and future-forward approach to intelligent analytics and agile storytelling, sophisticated digital technology sitting at the heart of the agency it was a pleasure to join the team."
The hires follow the appointment last month of Chad Warner, formerly of CHI, as McCann London's first Integrated Creative Director.