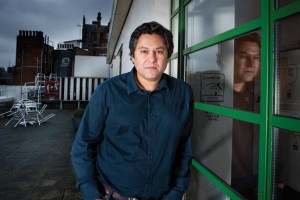 Zaid Al-Zaidy, CEO of advertising agency McCann London is taking the latest Apprentice casualty to task on BBC Two's The Apprentice: You're Fired.
Together with host Jack Dee, the show's regular panelist Romesh Ranganathan and journalist Grace Dent, Zaid will critique this week's teams and their attempt to create an ad campaign for a new brand of shampoo.
Zaid has been chosen to appear on the show to lend his business expertise to the review process, pointing out what the unlucky candidate did well and where they went wrong, how the teams worked together as a whole and how their approach to creating a brand campaign led to the end results presented to Lord Sugar – all in keeping with the good humour of the show.
The Apprentice: You're Fired airs October 15 on BBC Two at 10pm.