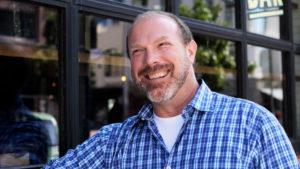 Mirum, the global digital agency of makers, believers and make believers, is pleased to announce the appointment of John Bruning as its new Technical Director for the Mazda account.
John's role will involve overseeing the health, happiness and productivity of technical teams involved in Mazda North America across all offices from both a Mirum and The Garage Team Mazda perspective.
John Bruning says: "For over a decade, I was technical lead on the Mazda account under iCrossing. And it's amazing to see how the brand and the product line up has started to transform into a more sophisticated and smart alternative to premium. I'm excited to be back working on Mazda, as the Technology Director, under Garage Team Mazda and Mirum. And look forward to helping further the brand."
Kevin Thompson, VP Technology, Mirum, adds: "John comes to Mirum with a wealth of automotive, platform and agency experience. John will be fully devoted to driving Mazda's digital presence and we look forward to his helping to continue to transform Mazda's digital business."
John will be based out of the Garage Team Mazda office, Costa Mesa, California and replaces Sasha Pfandt's, VP of Emerging Technology's previous role within the Mazda account.
Source: Mirum