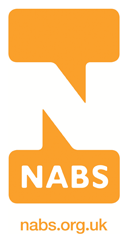 NABS and Squared Online, an education initiative led by Google, have joined forces to provide funding for advertising and media professionals wishing to upskill their digital know how through a new career grant.
The offer available through NABS' Upskilling Grant programme marks the first time Google and NABS have partnered in this way. The scheme is part of NABS' continued mission to support everyone in the advertising and media industry and is now available.
Squared Online is a key part of Google's Digital Academy initiative and is designed to help industry workers to learn, improve and adapt their digital skills to keep up with the fast paced nature of the advertising and media industry. Both fully-funded and co-funded opportunities will be available depending on candidates' current employment status. Full eligibility for the course can be viewed here.
Squared Online is based on an immersive approach to learning. Through interactive live classes online, students build both digital and leadership skills through virtual collaboration and group work with input and feedback from their peers and expert tutors. Squared Online also attracts students with a variety of work experience and from different parts of world, making for an ideal space in which to expand networks and develop contacts.

Mark Howe, Managing Director, Agency Sales, North & Central Europe at Google said: "In a world where digital skills are valued so highly, now more than ever it's imperative that we're all digitally literate. The course grant offered through our partnership with NABS will ensure that the ad and media industry stay informed, relevant and up-to-date with digital, making sure that they can thrive in this exciting, developing industry."
Diana Tickell, CEO at NABS said: "NABS' purpose is to ensure that talent survives and flourishes at all levels and stage of a person's career. We understand that keeping your skills relevant and up to date with our fast-changing and competitive industry is key, but it can be hard to do so. With this new grant through Google, we can help reenergise and accelerate our industry's skillset, and prevent job loss or skills gaps. These are vitally important skills which in today's work world are at the very forefront of success; attractive and appealing to workers at all ages and levels."