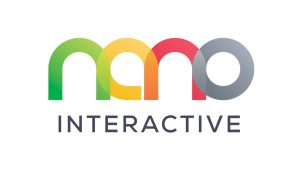 One of Europe's leading search based targeting provider, Nano Interactive, launches Nano INSIST (Instant Search-intent Targeting), the next generation solution for intent targeting and the first offering of its kind in Europe.
Advertisers have long seen the value in search as a key indicator of consumer intent. However, many solutions in the market still work as a blind managed network service using old data and giving advertisers very limited visibility and control.
Nano INSIST has been developed to help solve these issues. It enables advertisers to deliver ads based on live searches within the current search surroundings, in real time, with zero latency. Advertisers are therefore then able to "win" at the moment that counts.
When using Nano INSIST, advertisers have full control of their campaigns and are able to pre-agree search keywords and then deliver against a fully transparent publisher list. By delivering intent targeting based on pre-agreed keyword searches in a contextually relevant environment, advertisers have 100% transparency and can operate in a brand safe and cookie-less environment.
Nano Interactive manages its own exclusive publisher network utilising a market leading technology platform helping publishers to monetise their inventory globally. Publishers wanting to take advantage of Nano INSIST will be offered two simple integration methods; direct via one tag and pre-bid via header bidding.
Nano INSIST can be booked programmatically and works across all platforms and formats.
Carl White, Co-Founder and Chief Strategy Officer, Nano Interactive said: "We want to lead the market in brand safe, transparent, intent targeting. In today's confusing landscape, it has never been more important to deliver simple and effective online ad campaigns. Nano INSIST allows advertisers to reach active intenders in real time with full transparency. With GDPR just around the corner, we believe this a game-changing solution for brands, media agencies and publishers."
Source: Nano Interactive