The latest creative campaign for the Polestar 2 electric vehicle (EV) is now live. Developed by creative agency Space, alongside a media partnership and influencer content created by Vizeum, the campaign is designed to educate consumers by busting the myths surrounding EV ownership.
A branded hero content film brings viewers into the world of Polestar – a design-focused electric performance car brand – with a documentary storytelling approach, highlighting its ambition to improve society through advanced, progressive, and sustainable design. 
Polestar 2 from Space on Vimeo.
The film features, and is narrated by, Polestar Head of Design Max Missoni and British industrial designer Sebastian Bergne. As well as demonstrating the unique design aesthetic and choices behind the Polestar 2, the film identifies how the car overcomes the myths surrounding EV ownership in the UK and demonstrates how hassle-free and easy EVs are.
The documentary highlights network charging innovations within the UK, such as lamp-post charging and contactless payment, alongside the ease of finding your local charging points via the Android Automotive infotainment system in the Polestar 2. It also reinforces the pure joy of driving an EV, including instant acceleration and silent running.
It will be launched on social media and supported with display advertising. A bespoke landing page for those considering the switch to an EV or wanting to learn more about owning and living with the Polestar 2 can be found at https://www.polestar.com/uk/be-part-of-the-change/
The film is further supported by a partnership with News UK, with media planning and buying developed by Vizeum. It includes four premium native articles focused on design, sustainability, tech and the retail environment, designed to provide educational content for people considering switching to an EV.
This campaign push is timely as global EV sales accelerate (up by 43% in 2020) and the UK surges ahead on delivering sustainable travel and alternative fuels. Recent months have seen the government promise an end to sales of new petrol and diesel vehicles by 2030, as well as increasing its investment in EV infrastructure through the Charging Infrastructure Investment Fund (CIIF) and providing more research funding for EV manufacturers. 
It also features a homepage takeover on Times.co.uk and Driving.co.uk, online video, display, newsletter sponsorship and print advertising, plus influencer content from noted designer Nicki Bamford-Bowes, who cameos in the film.
Louise Hardman, Head of UK Marketing and Events at Polestar, comments: "The campaign had to bust the myths surrounding EV ownership here in the UK, demonstrating that the Polestar 2 can be a fully integrated part of the UK's changing transport ecosystem. 
"This creative campaign and assets had to show off the beautiful Polestar 2 and educate the public, highlighting how easy EVs can be to use day-to-day. Space has built an excellent campaign that will appeal to EV enthusiasts and those less familiar with the product wanting to take the next step and try one for themselves."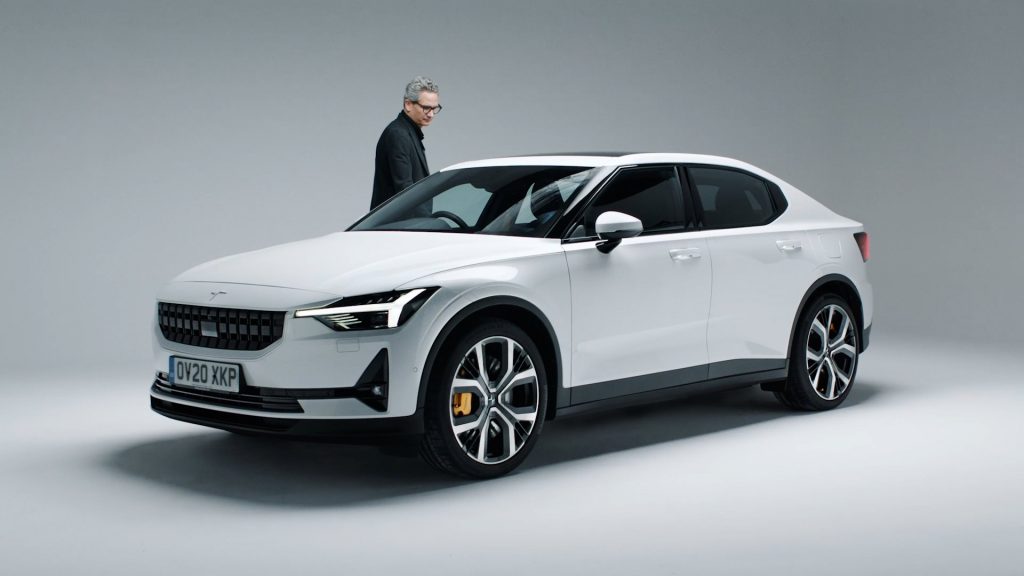 Sean Kelly, Associate Director at Space, adds: This is an incredibly exciting journey with Polestar at a time when EVs are really starting to gain some traction in the UK. The growth of EVs has changed the way we should think about our relationship with cars, and the Polestar 2 demonstrates how the Swedish brand is leading this conversation through performance, design and technical excellence."
Source: Space