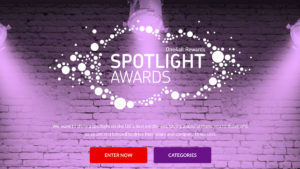 Sunday night dread does not exist for workers in arts and creative industry, as 85% claim to either 'love' or 'really like' their jobs.
Those working in the arts and creative industry such as film, animation, marketing and design to name a few were found to be the most happy with their current role, more than any other industry in the UK.
A survey of 1,220 workers, commissioned to mark the launch of the One4all Spotlight Awards, has revealed more than a quarter (28%) of workers in the arts and creative sector enjoy their job so much that they plan to be with the company they are currently working for "for the foreseeable future."
Also, a small portion of arts and creative workers (15%) like where they work so much that they hope to be in their existing company for the rest of their working life.
When quizzed on the most important things in their lives, careers came second, behind family and ahead of romantic relationships which came third.
The research also polled those working in the arts and creative sector about how willing they would be to go the extra mile to ensure their company succeeds.
More than half (55%) said they would be happy to work longer hours than they are contracted for, while a similar number (46%) would take on more responsibility than their job role requires.
39% of workers in the arts and creative industry confessed they would be willing to travel more or further for work.
However, very few would be willing to allow their bank balance to take the hit for the sake of their company's success – just 9% said they would be willing to take a pay cut if it meant they could stay in their current role.
Declan Byrne, UK managing director at One4all Rewards, said: "It's great to see how many arts and creative workers truly enjoy their jobs and the companies they work for. We spend such a huge portion of our lives in work so it's really important to feel that you are in the right role and company. Employers in the arts and creative industry need to take this statistic seriously – while it is fantastic that the majority claim to enjoy their jobs, there is still 15% of the arts and creative work force that can't say this is true, and these people need their morale and happiness at work to be addressed."
Byrne continues: "It is interesting, however, that while arts and creative workers are willing to go the extra mile – working longer hours, taking on more responsibility and even travelling more or further – to ensure their employers are successful, ultimately being remunerated and rewarded for their efforts is still crucial."
The One4all Spotlight Awards is a free to enter awards scheme that recognises the best employees in 20 different categories, including Employee of the Year awards across 14 industries, with customer service, professional services, high street retail and property & construction being just some of the sectors recognised.
One4all Rewards are industry experts in benefits and rewards.
Source: One4all Spotlight