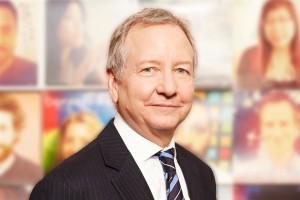 It has been announced that John Seifert has assumed the post of Worldwide CEO, Ogilvy & Mather effective immediately. Miles Young, Worldwide Chairman and CEO, Ogilvy & Mather will continue in his position until September 1, 2016, at which point Mr. Seifert will become Worldwide Chairman and CEO and Mr. Young will retain a non-executive role. As previously announced, Mr. Young will be taking a position of Warden at his alma mater, New College, at Oxford University. In his non-executive role, Mr. Young will continue to work with Ogilvy & Mather and parent company WPP on key global clients.
Mr. Seifert, 58, has spent 37 years at Ogilvy & Mather, most recently as Chairman and CEO of Ogilvy & Mather North America, a position he will retain. Mr. Seifert's leadership in North America over the past 7 years has resulted in a reinvigoration of the region, substantial revenue growth, digital excellence and impactful talent recruitment. This new appointment ensures continuity of leadership for Ogilvy & Mather. On his chosen successor, Mr. Young commented, "John Seifert is truly an exemplary Ogilvy citizen. His values and the brand's values are indistinguishable. And if you talk to his clients you will find a fan club united in admiration of him. I am delighted that John is moving into this new role and I look forward to working with him up to September and beyond."
Before assuming leadership of Ogilvy & Mather North America, Mr. Seifert was responsible for a portfolio of 25 global clients totaling nearly $1 billion in revenue. He has worked throughout the agency's worldwide network in client leadership and general management positions in Los Angeles, Chicago, Bangkok, and Singapore.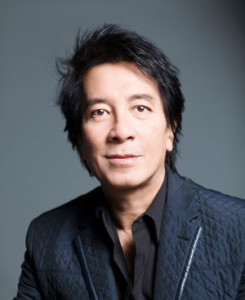 John Seifert will partner with Tham Khai Meng, Worldwide Chief Creative Officer, Ogilvy & Mather, who will also become Co-Chairman of the Ogilvy & Mather Worldwide Board. Mr. Young will remain Chairman of the Worldwide Board until September 1, 2016, at which point Mr. Seifert will assume the responsibility.
In addition, Mr. Young also announced an expansion of responsibilities for two of O&M's regional directors. Paul Heath, Chairman and CEO of Ogilvy & Mather Asia-Pacific, and Paul O'Donnell, Chairman and CEO of Ogilvy & Mather Europe, Middle East, and Africa (EMEA) will support Mr. Seifert, Mr. Tham and their executive team as Worldwide Executive Directors for global business development and agency transformation respectively.
On his new role, Mr. Seifert commented, "I am honoured and humbled to succeed Miles as Worldwide CEO of a company I deeply love, and a brand that commands such respect around the world. David Ogilvy has been my hero since I joined the agency as a summer intern in 1979. I am blessed to have colleagues who are my dearest friends, and clients who put so much trust in our work for them. I want to thank both Miles and Martin [Sorrell] for their confidence in giving me this extraordinary responsibility. I will never take it for granted, and do all I can to live up to what David Ogilvy expected from every leader of this amazing company." He will remain based in New York.