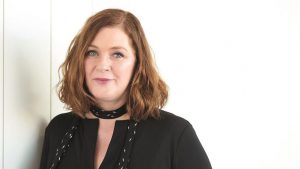 Ogilvy UK appoints Helen Matthews to the newly created position of Chief People Officer. In her role, Helen will serve as the guardian of the agency's employee experience, ensuring Ogilvy UK has the right offering and culture in place to attract, nurture and grow the best talent across the industry. She also joins the agency's leadership team, partnering with and reporting to Chief Executive, Michael Frohlich.
With over 20 years of experience, Helen has worked across technology, media, broadcast, entertainment, professional services and healthcare sectors, as well as startups and SMEs. Her career spans many major organizations, including: BBC, ITN, NHS, SAP, Tiger Aspect and, most recently, Time Inc UK. She served as an external consultant to the company from early 2018, bringing to bear her experience in creating robust, future-proofing talent strategies which have yielded both internal and commercial success.
As part of her remit, she will work to ensure that Ogilvy remains a great place to work in the UK. An additional focus will be on making the agency a true talent magnet for people inside and outside of the agency.
Michael Frohlich, Chief Executive, Ogilvy UK, said:"I am thrilled to announce Helen Matthews to the newly created role of Chief People Officer.  She is a true Ogilvy giant with the skills and experience to take the agency into the future. As a dynamic and inspirational leader, Helen will ensure that Ogilvy remains a great place to work where people truly thrive."
Helen Matthews, Chief People Officer, Ogilvy UK, said:"We live in a world of constant change.  In today's environment, we must continue to evolve and create the culture and provide the opportunities that our people deserve.  We also must continue to be disruptive in our thinking around our people agenda and make Ogilvy UK the place where everyone wants to work."
Source: Ogilvy UK