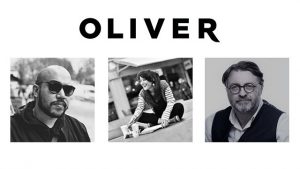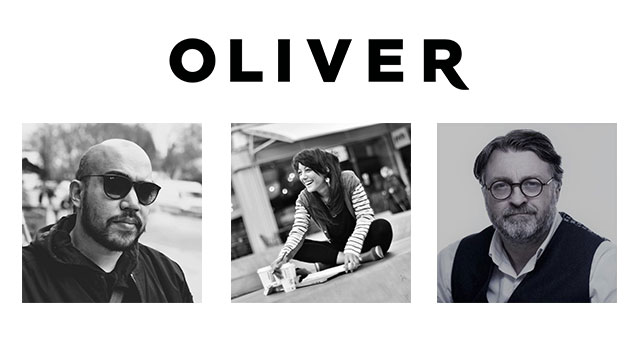 In-house specialist OLIVER UK is bolstering its creative team with three key hires: Kevin Bratley joins as creative director, while brother-and-sister duo Jade and Lee Trott assume roles as art director and copywriter respectively.
All three will work across key accounts and report to OLIVER UK's ECD, Rob Kavanagh.
Bratley will direct all integrated creativity across the accounts he handles, including press, OOH, social, film and display right through to brand and design. The Trotts will work closely alongside Bratley to create the assets across the respective channels.
Bratley joins OLIVER with three decades of industry experience, having started his career as an art director at Ogilvy & Mather in 1987. Since then, he's been creative director at agencies including Rapier, AIS London and Field Day London.
Jade and Lee Trott have been a creative team for two years, collectively tackling briefs for brands like Selfridge's, McCain and Dairylea. Jade joins after a seven-year post at BMB and a stint at TBWA; Lee comes from a five-year tenure at Grey, with time also racked up at McCann Enterprise and Lowe.
Rob Kavanagh, ECD at OLIVER UK, says: "As OLIVER continues to expand, going from strength to strength, it's exciting to bring in people with fresh perspectives – to challenge what we're doing, and drive forward our unique, creative POV through the work. Kevin's a seasoned pro and the Trotts are multi-disciplined, creative provocateurs. Together, they make the perfect team to transform the multi-faceted briefs OLIVER is known to deliver."
Kevin Bratley adds: "Adland is being disrupted from the inside, and OLIVER has been at the forefront of that. I can't wait to get stuck into the work and sit alongside some of OLIVER's headline clients."
Jade Trott says: "Lee and I are eager to learn, so the prospect of working at OLIVER is an opportunity we couldn't pass up on. It's not a conventional agency, it doesn't employ conventional people and it doesn't produce conventional work. Working this closely with clients might be daunting to some – it excites us."
Lee Trott adds: "Jade and I have worked everywhere from Droga5 to Y&R, St Luke's to Anomaly. We've done our own filming, editing, animation, photography and book covers outside adland, but joining OLIVER is something entirely new. It's a unique model that requires a completely different set of skills than a traditional agency. We can't wait to get cracking."
Source: OLIVER