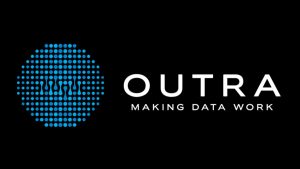 Customer data science business Outra, has joined the ranks of independent consultancy heavyweights Hope & Glory, Goodstuff and Digital Natives by joining Paul Hammersley's agency collective, Harbour.
Outra will be the first customer data science business in the collective and will make customer insight, underpinned by deep learning, more accessible to independent agencies and their client portfolios. With the advent of GDPR and the upcoming ePrivacy, consumer understanding and data management have both risen up the marketing agenda.
Outra has been founded by data industry stalwarts, Simon Hay, ex-CEO of dunnhumby and Caroline Worboys, vice chair of the DMA and former leader of Callcredit Information Group and Wunderman's data division. It is their vision to revolutionise the consumer insights market to deliver actionable insight with speed and agility. They have already redefined the approach to customer segmentation which not only heightens competitive advantage but is proven to add value to the bottom line.
Comments Simon Hay, CEO of Outra: "Harbour is the perfect fit for us. A place where everyone is independently a leader in their field but also with the desire of collaboration to engender better marketing. The existing members of Harbour pay testimony to the credibility of the collective and we are delighted to be involved."
Adds Paul Hammersley, Founder of Harbour: "Harbour fulfils a growing need in the market. The client desire for synergy and scaleability but not at the cost of creativity, independence and expertise. Harbour brings all the benefits of a network without the negatives. We are delighted to welcome Outra into the fold and believe that their expertise will help our members deliver even more effective and insightful marketing strategies and campaigns."
Source: Harbour