New research by Wunderman Thompson marketing technology consultancy, Cognifide, reveals the common pain points for consumers when it comes to digital experiences, with slow websites (37%) cited as the biggest frustration when dealing with brands online, and over a fifth of consumers (23%) stating that brands are failing to live up to expectations.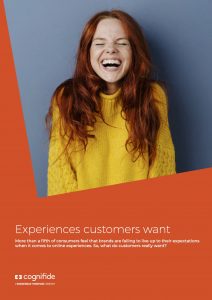 Consumer frustrations
Hard to navigate websites (29%) a lack of clear information (23%) and poor mobile optimisation (22%) all feature highly as common issues when consumers deal with brands online.
Yet, when decision-makers were asked about their own website's performance the majority (77%) thought it was 'great'. A concern, when a fifth (21%) of consumers say a slow website alone would stop them interacting with a brand altogether.
Seamless experiences across channels are also a top priority for consumers (42%), yet only 11% of decision-makers think that a connected, omnichannel experience is the most important factor for great customer experience. Difficulties with unifying data across channels (38%) and data siloes within their organisation (34%) were called out as barriers when it came to the omnichannel experience.
Impact of COVID-19
Nearly half (46%) of UK consumers are now less forgiving of poor online experiences than before the pandemic, signifying how critical digital experiences and interactions are to business success.
Expectations have clearly risen, with nearly two-thirds (62%) saying they expect more convenience from brands as a result of COVID-19. During this time brands have looked at how they serve their customers, with 72% now offering new products and services, 40% putting sites through a fundamental redesign, and 36% making information easier to find.
As a result, 44% of consumers say their online experiences with brands have improved since the beginning of the pandemic.
The value of personalisation
While 76% of decision-makers say they personalise experiences based on customer data and behaviour, only 14% surveyed said they are prioritising the creation of personalised content in order to deliver on it, exposing a mismatch between the aspiration to personalise and the ability to deliver.
Over a third (35%) of consumers are willing to give more of their personal data to brands if it improves the online experience. But targeted ads should be approached with caution, as potentially "creepy" ads were high on the list of pain points, with 33% saying targeted ads are among their biggest frustrations.
However, the value of targeted ads is clear when they do not jar with the consumer experience. When relevant and contextualised, 42% see targeted ads as a valuable use of their personal data and 37% say they are more likely to buy a product if they have seen a relevant ad.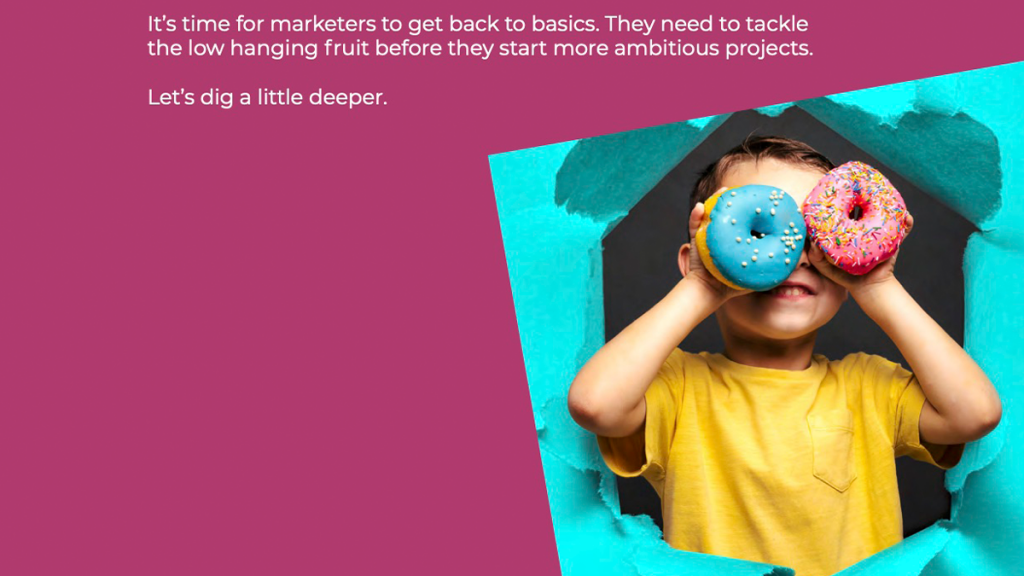 Leigh Gammons, Chief Executive Officer at Cognifide said:"It has been a pivotal year, with brands and consumers adopting new technologies and methods of communication at unprecedented speeds. Every interaction leaves an impression, and our research has highlighted that decision-makers are sometimes struggling to focus their priorities and get the fundamentals right, such as website performance and accessibility.
Seamless experiences across all channels are increasingly important, so accessing the right data and technology is key. Personalisation is a recurring theme throughout. Consumers genuinely see the benefit when it's enhancing their experience, but brands need to strike the right balance with how they use 3rd party and 1st party data to create contextual and relevant experiences for customers.
Plugging into technology to overcome the experience and content management challenges highlighted is paramount, but decision-makers also need to embrace the organisational change that is required to reap value on that technology investment and keep businesses moving forwards."
Source: Cognifide