As part of a wider leadership restructure that began in early 2020 with Hamish Campbell taking on the role of VP Executive Creative Director, Pearlfisher New York announces a newly created position at the organization, Head of Sustainability, to continue to build on Pearlfisher's beliefs and commitment to sustainable design – by creating simpler, lighter, more desirable ideas for the future. Together with this, Pearlfisher welcomes back Stephen Kwartler, to lead the next generation of our Realization offer.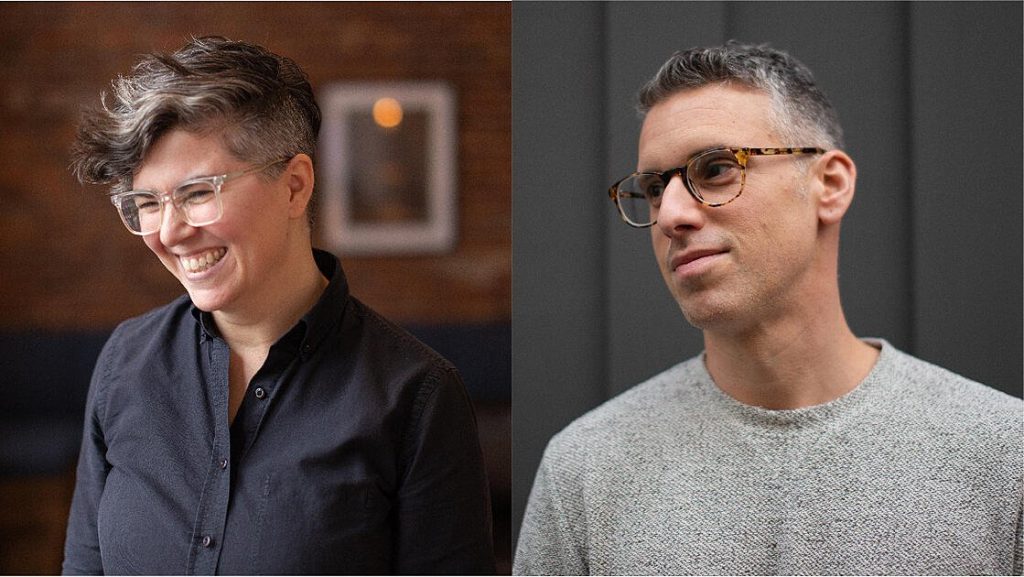 Brandi Parker, previously Head of Realization at Pearlfisher New York, has taken on the position of Head of Sustainability. This is reflective of Pearlfisher's increasing prioritization as an agency on the importance of sustainability and purpose at the heart of any brand challenge, and in making the connections to ensure it's more than just something you say: it's something you do. Over the last several years, Brandi has been a contributing member and thought leader across several sustainability organizations and platforms, like the Sustainable Packaging Coalition, Material ConneXion, etc. reaffirming her extensive knowledge and authority in the world of Sustainability. As part of Brandi's new role, she will focus on the future of sustainable design; consider materials, supply chain, lifecycle, technology and brand behavior.
Pearlfisher is also pleased to welcome back former employee, Stephen Kwartler, who is stepping into the role of Head of Realization. Stephen worked as a core member of the Pearlfisher Realization team under Brandi's guardianship for 4 years prior to his brief departure. In his position, Stephen will continue to bridge the gap between design and the "real world" by championing thinking around the tactility of any project and deliverable – working collectively with the entire studio and Pearlfisher clients to ensure feasibility around all elements of brand activation from packaging to out-of-home, retail to e-tail and beyond. Stephen brings new thinking to existing processes and workflows, as well as his deep and extensive experience in all aspects of print production and implementation management.
Hamish stated, "Brandi branching out from her previous role, to Pearlfisher's first held position as Head of Sustainability, is a testament to our devotion and the importance of helping our clients foster and infuse sustainability into their brand and design solutions. Brandi has been a passionate champion of all matters connected to sustainability over the past several years. With her vast knowledge of materials, substrates and finishes, Brandi will continue to work cross functionally to advise and guide our internal teams and clients with producible and sustainable ideas – building our capabilities and reputation within this space, adding invaluable knowledge to all our projects.
Hamish continued, "Creating this role outside of Realization will allow Brandi to have the capacity to push our sustainability offer even further and add greater depth and understanding for our clients, business and brand with Stephen owning and managing all Realization needs. I'm also extremely pleased to welcome Stephen back to the Pearlfisher family. His knowledge is instrumental, covering all aspects of operations management, while still getting his hands dirty – working inside mechanicals, with a proven track record of collaborating with clients, and their partners, to ensure the best achievable output."
Brandi added, "I'm proud to step into the new role of Head of Sustainability at Pearlfisher New York and to pass the well deserved torch of Head of Realization to Stephen. In an age where sustainability has become one of the most important issues of our lifetime, a multidisciplinary approach is absolutely required because of the complexity of any given design solution. I'm looking forward to working even more closely with every team across Pearlfisher to help educate and empower the studio so we can successfully provide sustainable solutions for our clients. At Pearlfisher, we care about the outcomes of our creativity and also about the process. It is our core belief that by designing in concert with nature —in harmony instead of against it — we will create better solutions and lead the future of design. Add to that an understanding of how our lives are evolving — owning less 'stuff,' placing importance on experiences, and now surviving a pandemic — design must be in-sync with our journeys and values as consumers."
Source: Pearlfisher