Pearlfisher San Francisco created a new trial kit for leading accelerated learning system Osmo. The newly designed packaging extends Osmo's revised brand strategy, visual identity and structure consultancy.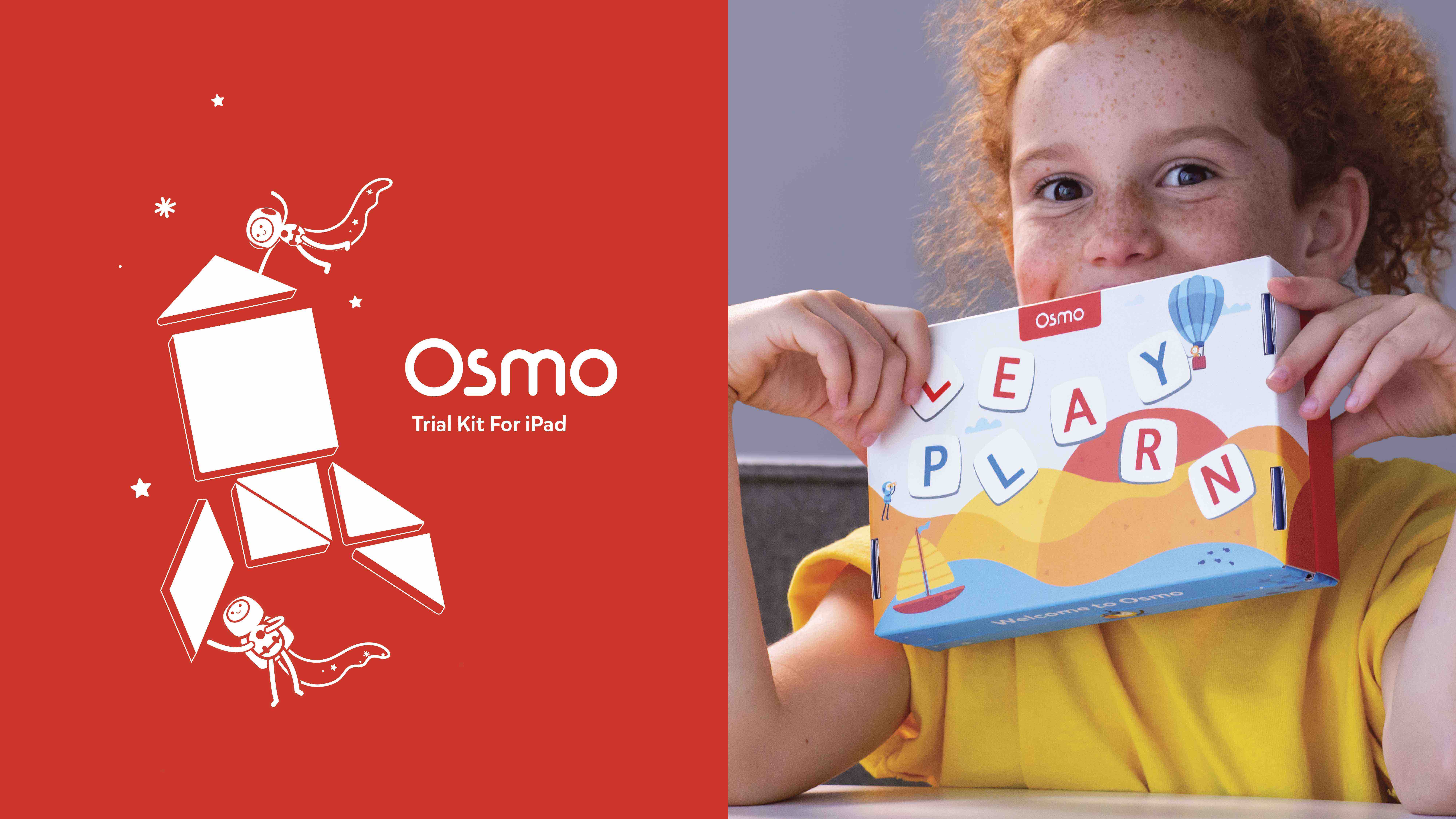 To actively engage children in learning through play, Osmo merges tactile exploration with innovative technology. The brand's amazing success as a product of choice with educators, parents and children undoubtedly comes from a core principle of embracing, rather than restricting, our digital access to teach, instruct and encourage healthy screen time for kids.
"The design was all about taking the consumer into the world of the Osmonauts, which we integrated into the brand's packaging for the first time in order to amplify the unboxing experience and promote the idea of individual discovery, revealing everything Osmo can offer," said Jon Vallance, Creative Director at Pearlfisher of the design approach and execution.
"The journey begins with a familiar starting point involving informative and reassuring packaging to appeal to adults, but as children open up the trial kit, they get a closer look at the Osmo universe where they can assemble their own control panel and all the pieces they'll need to launch into discovery at the intersection of learning and playing," Jon added. "We've also brought greater meaning to the Osmo identity by recommending it live front and center in a red holding device, which links to the unique red-colored reflector on top of the tablet."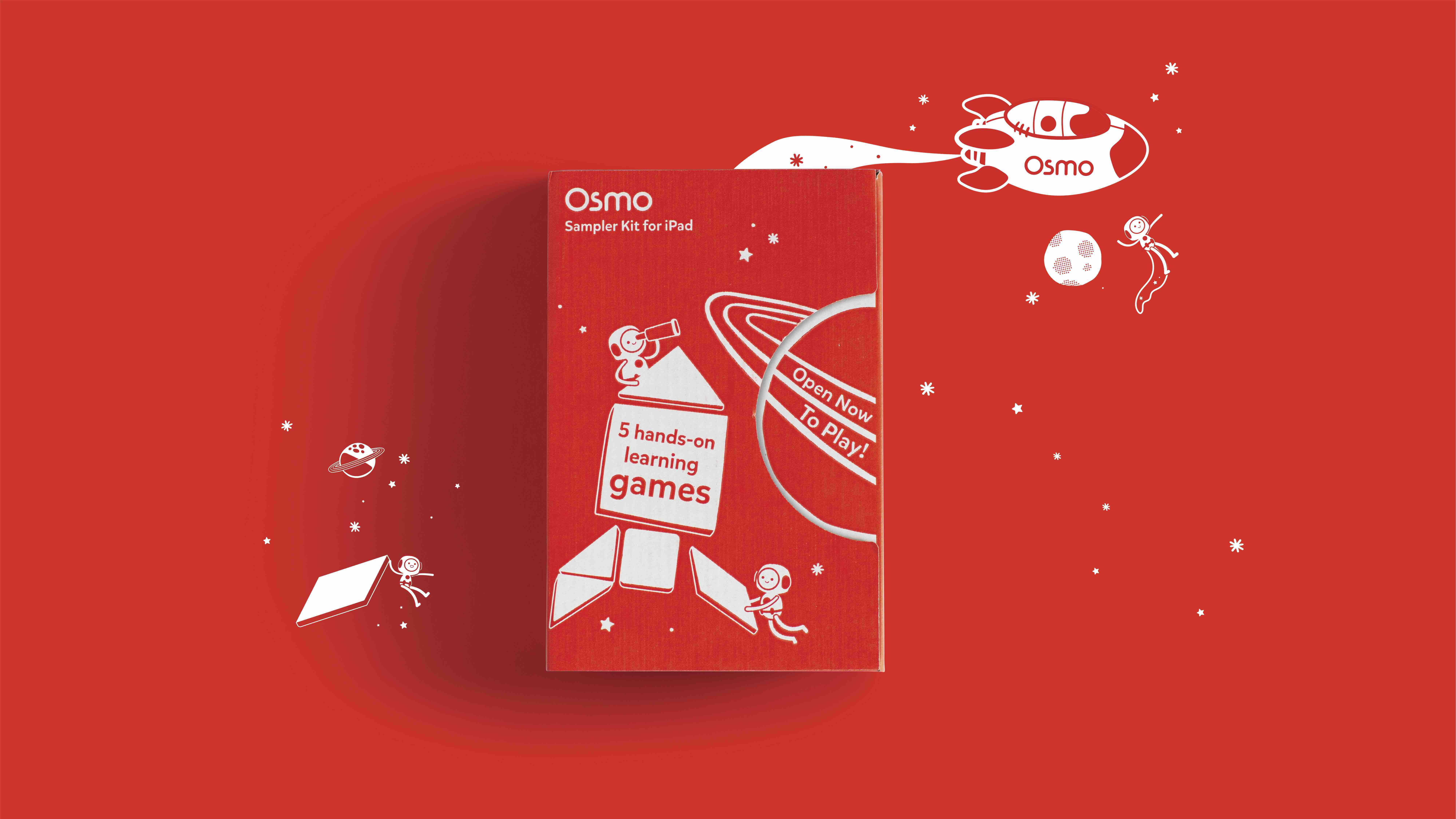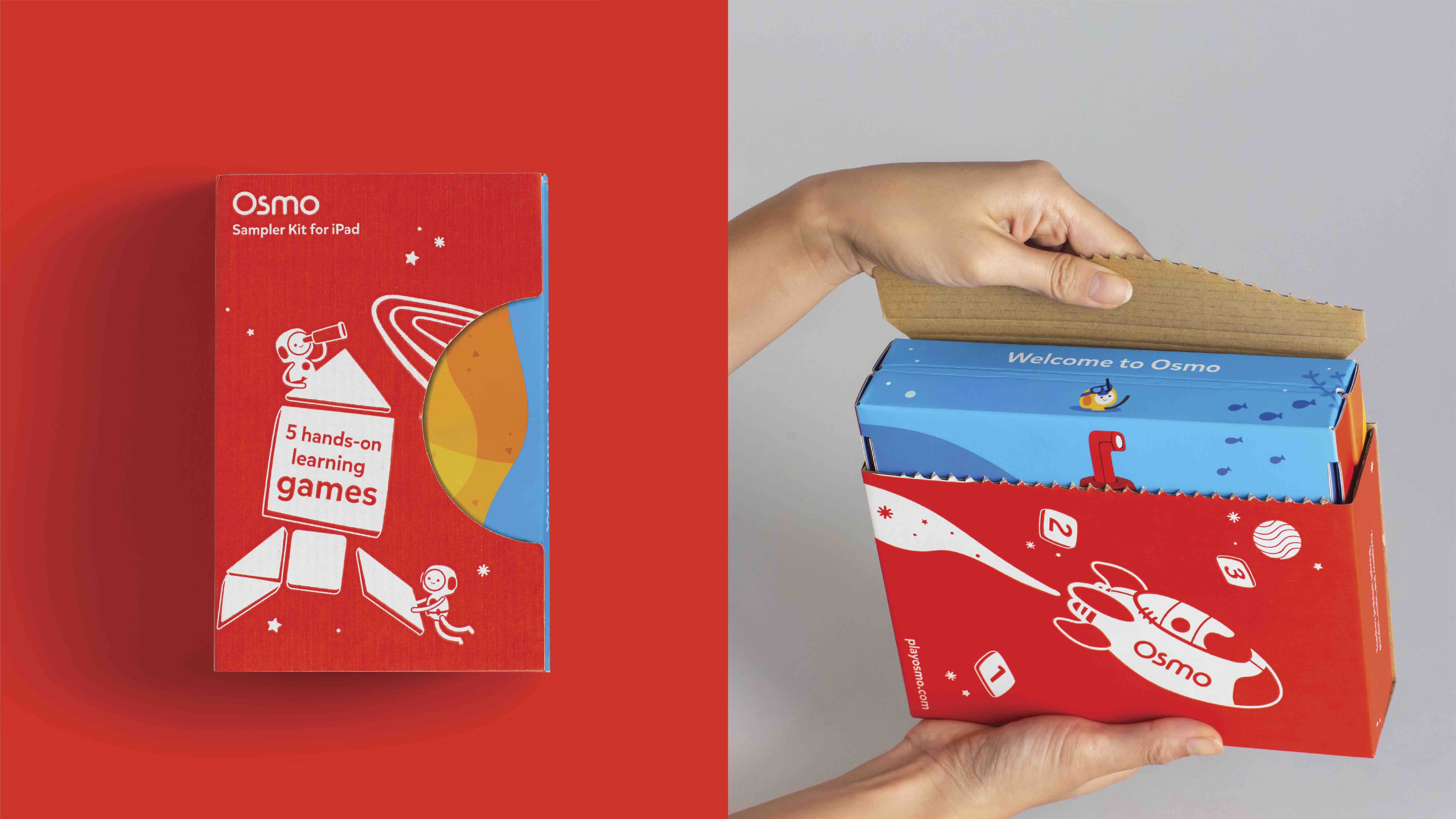 The renewed creative vision takes Osmo into outer space, venturing into a new territory for the brand by mixing the fun and imaginary world of the Osmonauts (the landscapes and characters) where the educational tiles (tangrams, numbers and letters) are used in conjunction with the Osmo app.
"Osmo is already a hit and vital education tool with so many adults, children, teachers and influencers," said Peter Geiszler, Senior Strategist at Pearlfisher. "We were able to harness the very best of Osmo – functionality, trustworthiness, its easy and intuitive set-up – in a package that would not just recruit new users, but also create greater brand consistency across the packaging and the brand ecosystem for consumers."
Along with Stephen Gould, Pearlfisher consulted on the structure of the trial kits, which bring the 3D model of the rocket ship and launch pad to life. The rocket, once assembled with the custom cardboard panel that fastens with easy-to-use tabs, is an aesthetically attractive hub of primary colors that integrates with iPads and Amazon Fire tablets.
"Creativity is at the very heart of what we do at Osmo, bringing together the realms of the digital, tangible, education, and imagination," says Felix Hu, Product Director at Osmo. "Pearlfisher has embraced this at every level to tell a complete and dynamically creative story that beautifully showcases the Osmo brand story and offer to engage all of our audiences as we look to take our brand into new territories and lead the future of interactive learning."
The new Osmo trial kit available for free at playosmo.com/pearlfisher.
Source: Pearlfisher