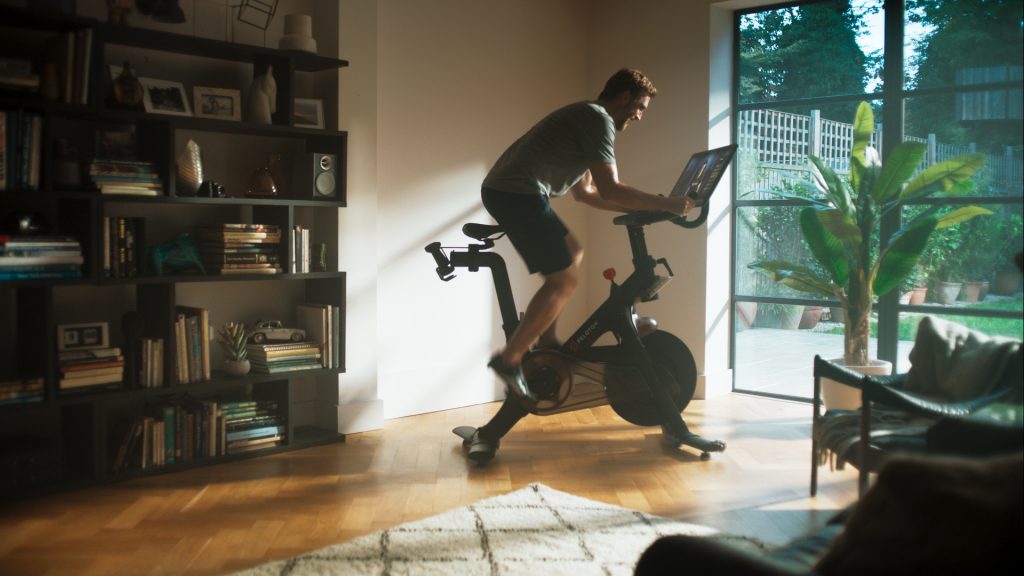 As Christmas approaches and people begin planning what presents to buy or which post-Christmas fitness routines to take up, Peloton is targeting a wider audience in a new campaign from Dark Horses.
Building on 2018's successful launch campaign, the next instalment conveys the passion, power and intensity of the highly motivational, live and on-demand fitness classes by replicating the emotions and sensations felt by those taking part, zeroing on every pant, pedal and drop of perspiration.
The ad, which begins with a shot from the Peloton studio where the intense workouts are filmed, shows people of all backgrounds and life stages – from active parents to busy flexible workers – hitting the indoor cycling classes hard in their homes, demonstrating that the exercise can fit into any lifestyle and is accessible to a broad range of riders.
The campaign, Dark Horses' second for Peloton, the world's largest interactive fitness platform, launches with a lead 30" TVC spot that goes live from early November and runs until Q1 2020. It will be backed by plenty of supporting social and digital that will delve deeper into the numerous and varied product benefits, driving people online to find out more.
Marian Holties, Marketing Director, International for Peloton, said: "Peloton brings the excitement and energy of studio-style workouts to the convenience and comfort of home. For our new campaign, we wanted to hero the Peloton class experience and show how unique it is."
Steve Howell, the Creative Partner at Dark Horses, added: "The intensity, the endorphins, the sheer joy of riding along with a Peloton class is unlike any other home workout. We wanted the viewer sat on the sofa to feel like they've just been sat on a Peloton bike, smashing their personal best for the last half an hour."
Source: Dark Horses