People are excited to return to the office following the lifting of lockdown restrictions, according to new research by digital agency LAB, part of the LAB Group.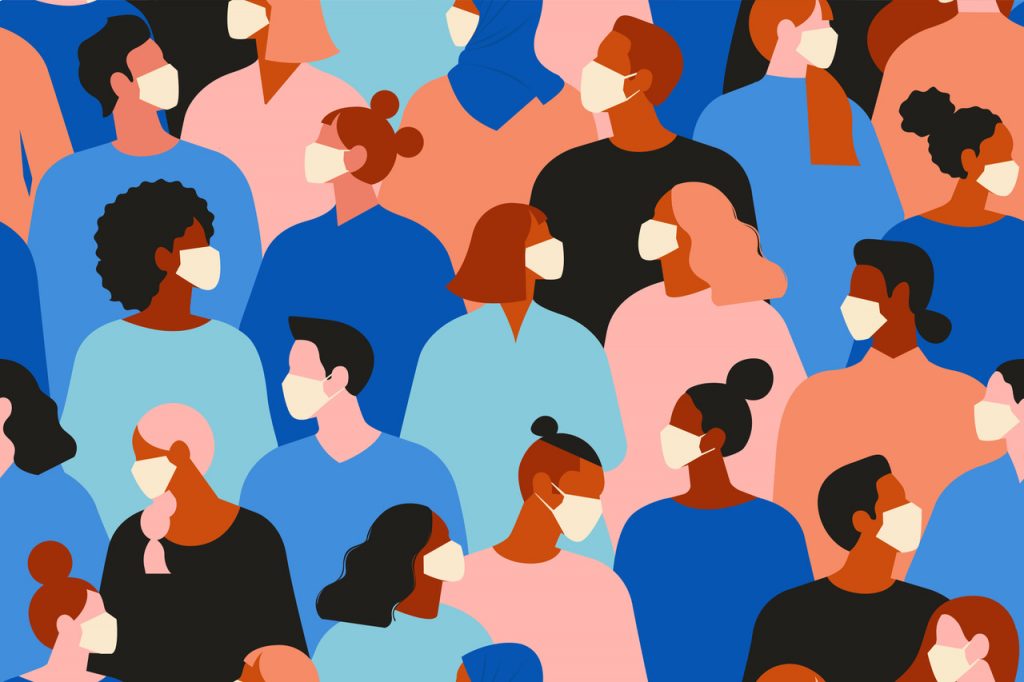 The findings are part of a study using LAB's new Comparative Linguistic Analysis offering, which examines sentiment, topics, words and phrases of relevance used
by customers in order to better understand their feelings and beliefs. As part of the research, LAB looked at hundreds of thousands of people's tweets discussing desires (e.g. "I can't wait to…") and final-type frustrations (e.g. "I will never do xx again") over the course of lockdown. Over-indexed topics in these contexts revealed several insights into how people are feeling and behaving at this time.
BACK TO WORK
The study showed that as lockdown lifted, people were 4.4 times more likely to write tweets such as "I can't wait to go back to the office" than they were prior to lockdown. Before the outbreak, people were 4.5 times more likely to say that they couldn't wait to get home from work and get paid. Interestingly, people now appear to be less motivated by the promise of a pay cheque than they were before lockdown.
THE RISE OF DECLUTTERING
LAB's study also revealed that people can't wait for charity shops to reopen – a topic that was not mentioned at all prior to the Covid-19 outbreak. The finding reflects the fact that people across the UK have been decluttering their houses during lockdown. LAB's research suggests that if people are in 'cleaning introspection mode' then they may pick up other habits without friction – something relevant brands should note. These hobbies might include craftsmanship, cooking or gardening (which was in fact 2.8 times more likely to be mentioned than pre-lockdown).
WHAT WE CAN LEARN FROM THE 15TH OF JUNE
LAB found that unsurprisingly, thousands of people tweeted with excitement about the prospect of shops opening on the 15th of June. National sentiment around the re-opening of shops might inadvertently offer an indicator of changes in the R value moving forward. If significantly more people are proclaiming their excitement about going shopping or drinking, can this give us a taste of expected future behaviour?
DISTRUST IN MEDIA AND ANGER ABOUT THE UNKNOWN
The study showed that in April, people were twice as likely to mention 'journalists' and say they had 'stopped watching' certain programmes in final-type Twitter contexts, suggesting a growing frustration with journalism and the media.
People were also 16 times more likely to mention 'care homes' in these contexts in May, with many expressing deep perturbation by the perceived negligence for those in care homes and about not knowing the statistics on Covid-related deaths.
In May, public frustrations shifted from broader topic to individual. Mentions of the Twitter handles @BorisJohnson (19 times more likely to be mentioned than in April) and @PritiPatel were all significantly higher than in previous months.
CUSTOMER SERVICE FRUSTRATIONS
LAB's research pointed to huge frustration around customer service during the Covid-19 outbreak. The phrase "customer service" was 1252.5 times more likely to be mentioned in final-type contexts (e.g. "I will never") during lockdown than usual, indicating that many companies have fallen short when it comes to meeting their customers' expectations during the pandemic.
NO MORE EXCITEMENT FOR SURPRISES?
Prior to lockdown, people tweeted profusely about how they couldn't wait for a number of things. Included in these "can't-wait" contexts were the mentions of future time-frame markers (e.g. March, February, week), and also references to the unexpected/surprises, with people mentioning phrases like "I can't wait to find out".
These words related to discovery and future temporal markers were 1.85x more likely to be stated pre-lockdown in comparison to in May, most likely because of the lack of certainty caused by lockdown and the Covid-19 outbreak.
LAB's Comparative Linguistic Analysis service harnesses large scale data from social media and forums to reveal whether certain language, sentiments, topics and emotions are over-indexed. This form of analytic comparisons offers an understanding of how people really think and talk about a brand, topic, or industry.
Max Wiggins, Insight & Innovation Lead, LAB, said: "By employing our new Comparative Linguistic Analysis approach, we've been able to discover many once invisible insights on how behaviour is shifting throughout lockdown. The better you know your audience, the better you can serve them and therefore gain a market lead. Employing innovative research techniques such as this one can give brands a real advantage as it becomes possible to accurately emulate the language of thought among existing and prospective customers."
Source: LAB