Marc Jacobs International and Marc Jacobs Fragrances, part of Coty Inc. [NYSE: Coty], supports the UK launch of the brand's latest women's fragrance, Perfect Marc Jacobs, with an exclusive out of home campaign in four cities via Ocean Outdoor.
The campaign combines high impact outdoor sites with experiential activity at Westfield London and a showcase on the iconic Piccadilly Lights.
The Perfect Marc Jacobs campaign is a colourful collage of portraits and vignettes, with cast members proclaiming, "I am perfect as I am."
Shot by world-renowned fashion photographer Juergen Teller, with creative direction by Katie Grand, the campaign features an inclusive cast of 42 individuals including models Lila Moss, Alek Wek, Akon Changkou, Mei Kawajiri and twins Margo and Madelyn Whitley as well as talent hand-picked through an open social media casting call. To honour the Perfect values of self-expression, the cast was invited to select and style their own wardrobe using a mix of Marc Jacobs collection pieces and curated vintage finds.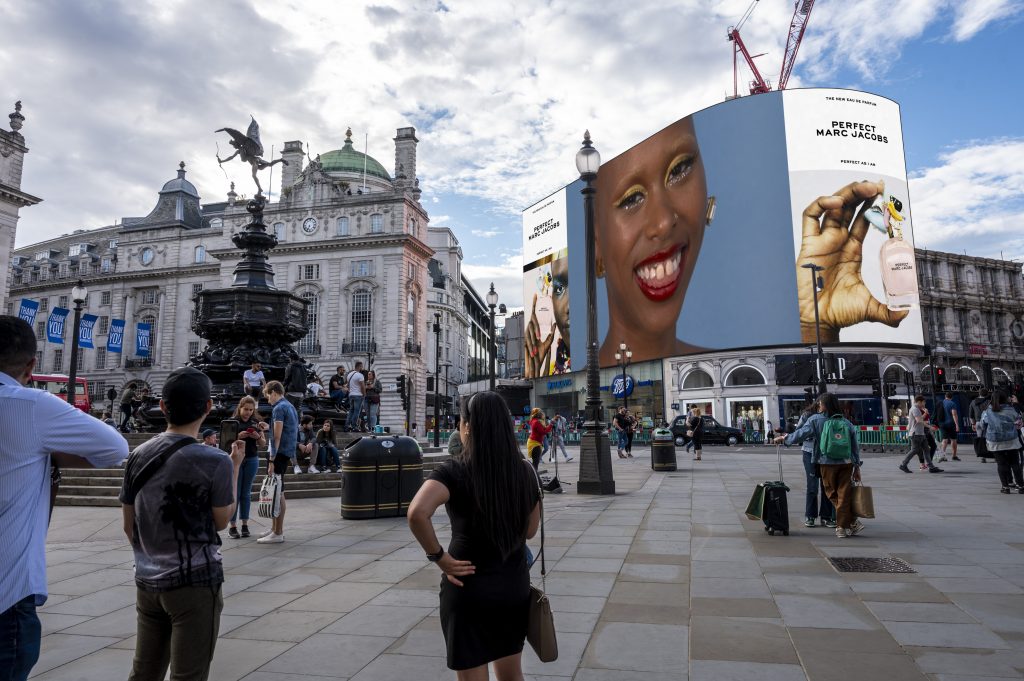 The Westfield London aspect of the campaign combines Eat Street's super large impact banners with a domination of the Eat Street screen, using the screen's sound shower to create a fully immersive experience and the experiential area for sampling, celebrating the belief that we're all perfect as we are.
The two week campaign extends across the UK with content also appearing on Ocean's large format screens in Birmingham, Manchester and Newcastle. The Piccadilly slot was booked directly through Ocean with the Westfield activity booked via Zenith and Meridian.
"The new fragrance Perfect Marc Jacobs is playful and distinctive, celebrating diversity and self-love.  We knew now more than ever we wanted to bring to life the concept and visuals of the campaign through high impact, premium outdoor formats, bringing joy to the streets of the UK with a focus on key cities as well as encouraging trial and purchase and Ocean's portfolio allowed us to do this brilliantly", said Susie Thompson, head of media and communications, Coty Luxury UKI.
Ocean head of brand partnerships Chris Standish said: "We are delighted to welcome Coty back to the Piccadilly Lights and to be able to collaborate with them on an exclusive outdoor campaign which carries an important message of diversity, authenticity, self-love and self-acceptance."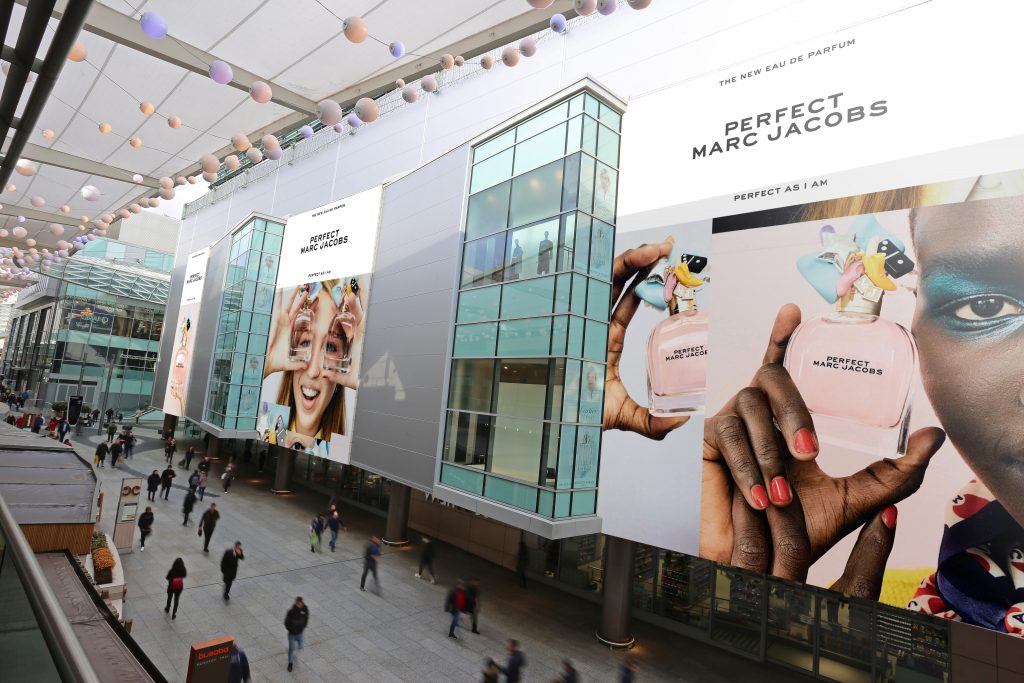 Production Credits
Photography: Juergen Teller
Creative direction and styling: Katie Grand
Media planning: Ocean Outdoor, Meridian, Zenith
Source: Ocean Outdoor